Introducing Facebook Login. Live Classes Coming.
Introducing Facebok Login
Hassle-free login with existing Facebook Account
How To Activate Your FB Login
To activate Facebook login on your existing account you have to sign out first by clicking on your profile image in the top right corner and on Sign out link. Then you can click on the blue Log in with Facebook button on the Sign in page.
Set it up today to enjoy smooth login experience in the future.
Instant Facebook Sharing
Now you can share your amazing cakes right after you post them on CakesDecor. When you post a cake you will be presented with a new Share your cake on Facebook button. Click it to share your cake with your FB fans and friends. They will be directed to view it on CakesDecor.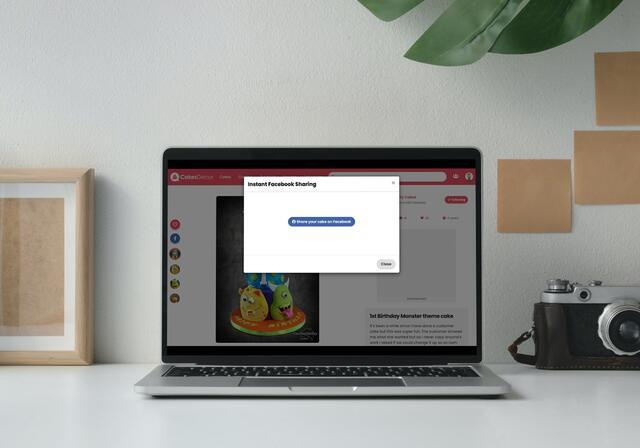 CakesDecor Digest Got Pictures
CakesDecor Digest is your trusty notifier that emails you about new cakes and discussions from your Follow circle. Multiple times per day. Day after day. We enhanced it with the cake pictures to make your experience so much better. Enjoy!
CakesDeccor Live Classes Coming
CakesDecor Live Classes will democratize cake decorating coaching online. We are about to launch the initial version next week. Post a comment below if you love the idea of teaching your cake decorating skills online. Platform, payments and promotion will be handled by CakesDecor.