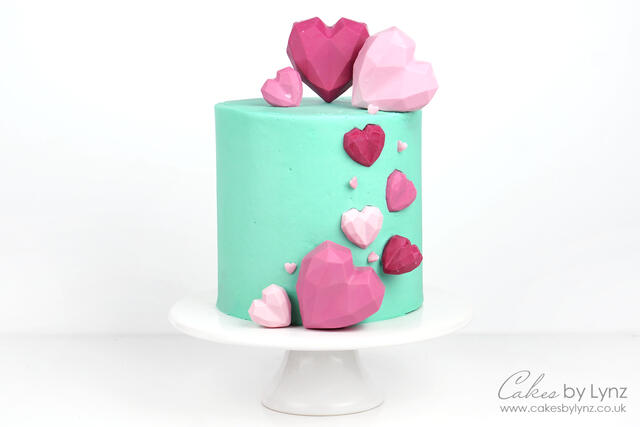 Hi and welcome back to my kitchen. This week I am going to be making geometric cake hearts in 2 different sizes, and using these to decorate a buttercream cake.
In the tutorial I show you how to make the hearts, how to cover and prepare your cake in buttercream and how to attach the cake hearts onto your cake.
★ OTHER TUTORIAL YOU MAY LIKE:​
Painted Geometric Cake Hearts: https://youtu.be/1l9tpIvr9Rc​​
Chocolate balloons: https://youtu.be/7fjNi5M8cQg​
Hot Chocolate Cocoa Bombs: https://youtu.be/DhGmpnoh7VU​
Vanilla cake recipe: https://youtu.be/j5Axsg_8X3E​​
How to cover a cake in buttercream: https://youtu.be/Q_gJ6HoRRDk​​
Buttercream recipe: https://youtu.be/dPV815p1eAE​
I really hope you enjoy the tutorial and you will enjoy making your own geometric hearts. Thank you so much for watching and don't forget to like the video and subscribe for more cake decorating tutorials!
FOLLOW ME HERE ↓
▫ Blog: http://www.cakesbylynz.co.uk​​
▫ Facebook: http://www.facebook.com/cakesbylynz​​
▫ Instagram: https://www.instagram.com/cakesbylynz/​​
▫ Pinterest: https://www.pinterest.com/cakesbylynz/​​