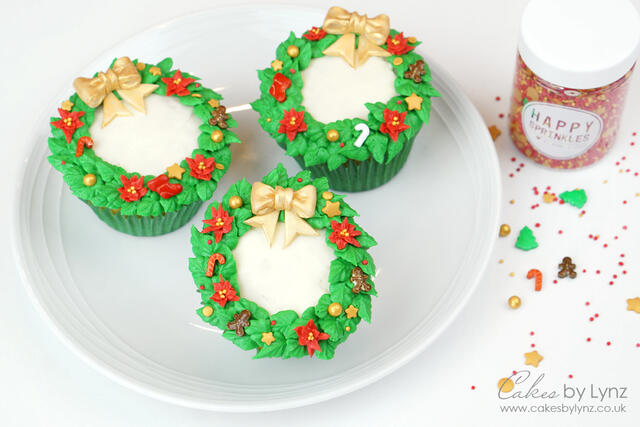 Hi and welcome back to my kitchen. This week I am making these fun festive Christmas wreath cupcakes. With piped buttercream leaves and mini poinsettias, finished off with a gold fondant bow and some festive sprinkles.
➡Happy Sprinkles have also given me a 10% off voucher code for you all to use when making purchases from their website https://www.happysprinkles.com/en
or https://www.thecakedecoratingcompany…. Just enter the code HAPPYLYNZ10 at the checkout!
(This code can not be combined with any other discounts)
I really hope you enjoy the tutorial. Thank you so much for watching and don't forget to subscribe for more cake decorating tutorials!
★ OTHER TUTORIAL YOU MAY LIKE:
Vanilla Buttercream recipe: https://youtu.be/dPV815p1eAE
Vanilla Cupcake Recipe: https://youtu.be/otifsKKutLw
Christmas Pudding Cupcakes: https://youtu.be/49TG6U2uFGk
FOLLOW ME HERE ↓
▫ Blog: http://www.cakesbylynz.co.uk
▫ Facebook: http://www.facebook.com/cakesbylynz
▫ Instagram: https://www.instagram.com/cakesbylynz/
▫ Pinterest: https://www.pinterest.com/cakesbylynz/