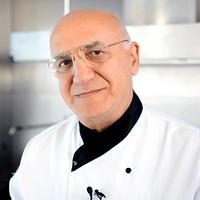 Serdar Yener | Yeners Way - Cake Art Tutorials
posted over 3 years ago
Easy LARGE SUGAR ROSE Tutorial
In this weeks tip, I expand on a previous and very popular tutorial I made on how to make easy fondant roses. This time we'll take the rose one step further and add a little more sophistication by creating a few extra petals around the outside.
This tutorial at Yeners Way
https://www.yenersway.com/tutorials/free-online-cake-decorating-tutorials/easy-large-sugar-rose-tutorial/
Don't forget to like and subscribe to stay tuned to Yeners Cake Tips!
New cake tip every week!
Learn cake decorating online at https://www.yenersway.com | Cakenote Cake Designing Software - https://www.cakenote.com