I always loved fairies and their enchanted world…their wings, their grace. Everything about them gives you that feeling of being surrounded by magic and timeless beauty. As soon as I've known the theme we had to explore, I saw a picture in my mind…what if we could see them? what if for once we could hold a fairy, this graceful creature, in our own hand?
So that has been my inspiration for this piece.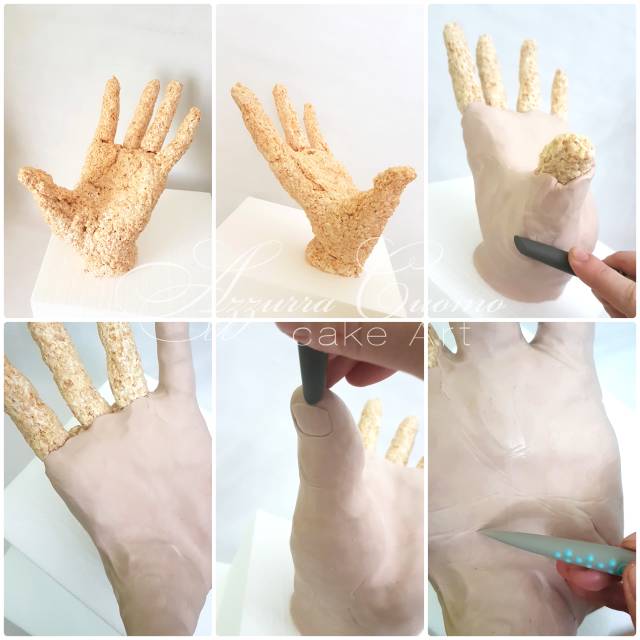 To create the hand holding the fairy I have sculpted a structure out of Rice Krispies treats and then covered it in fondant.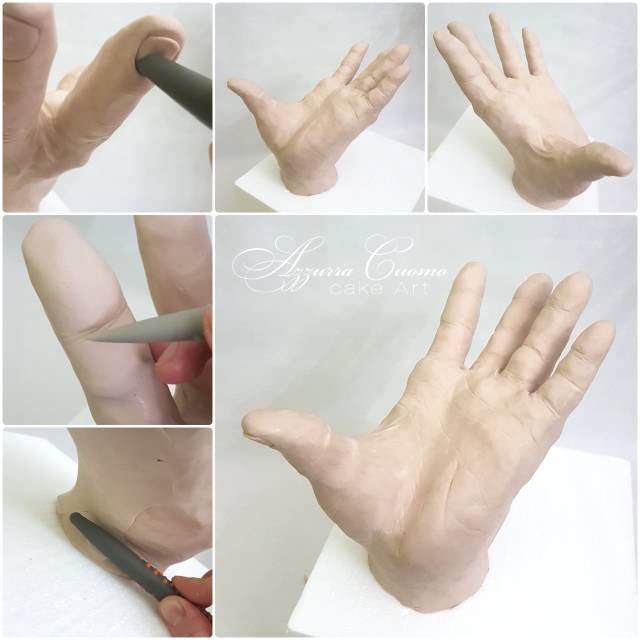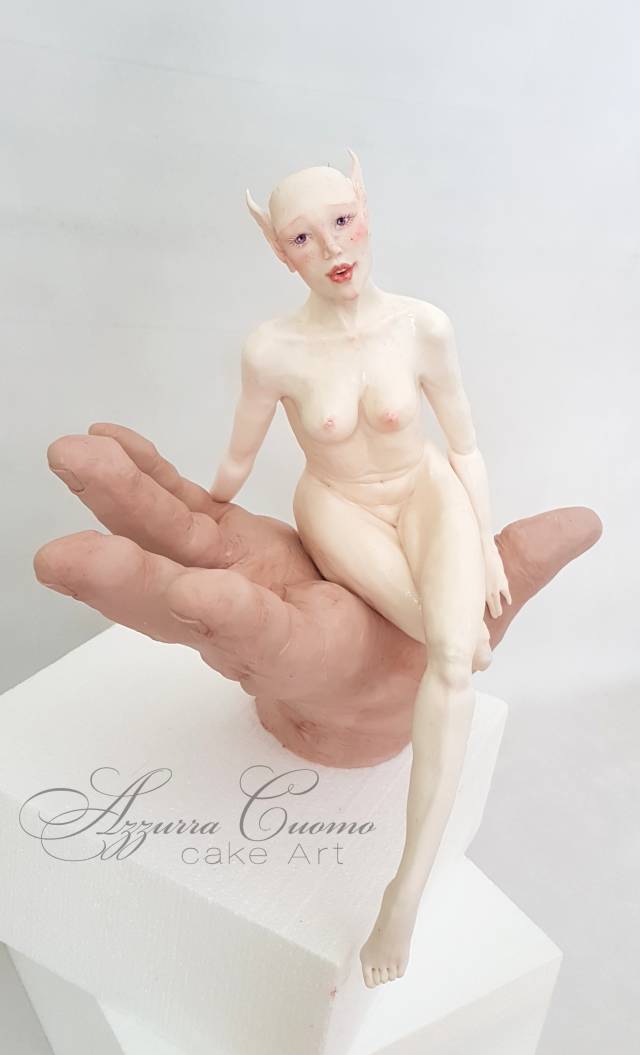 "Printemps" which means Spring in french, is my little fairy's name and she is completely handmade out of modelling sugar paste and handpainted.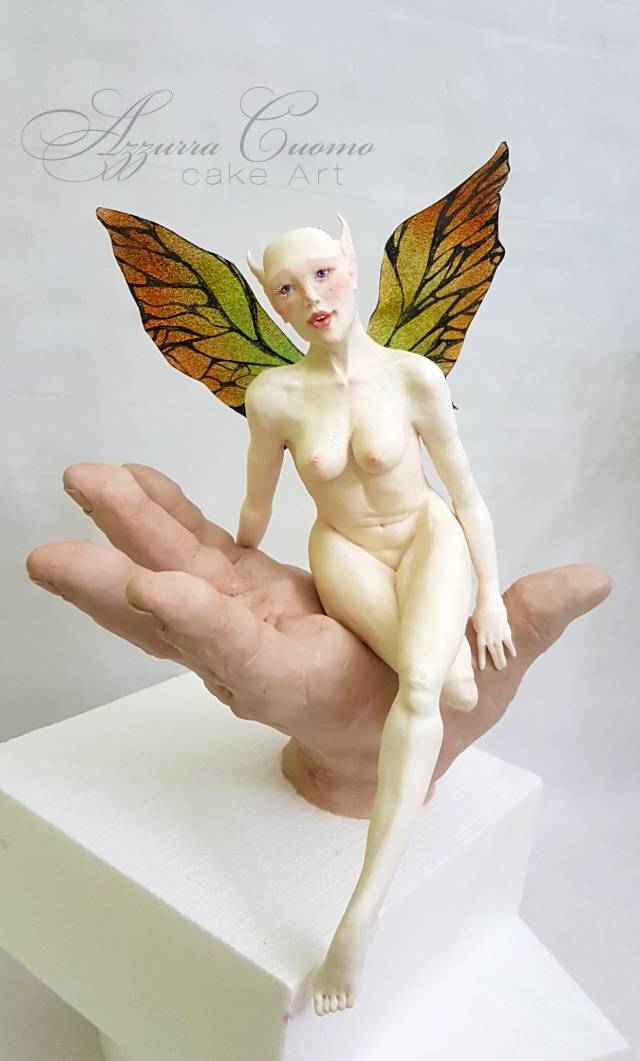 Her dress is made out of wafer paper and so are her wings, which I've airbrushed and handpainted.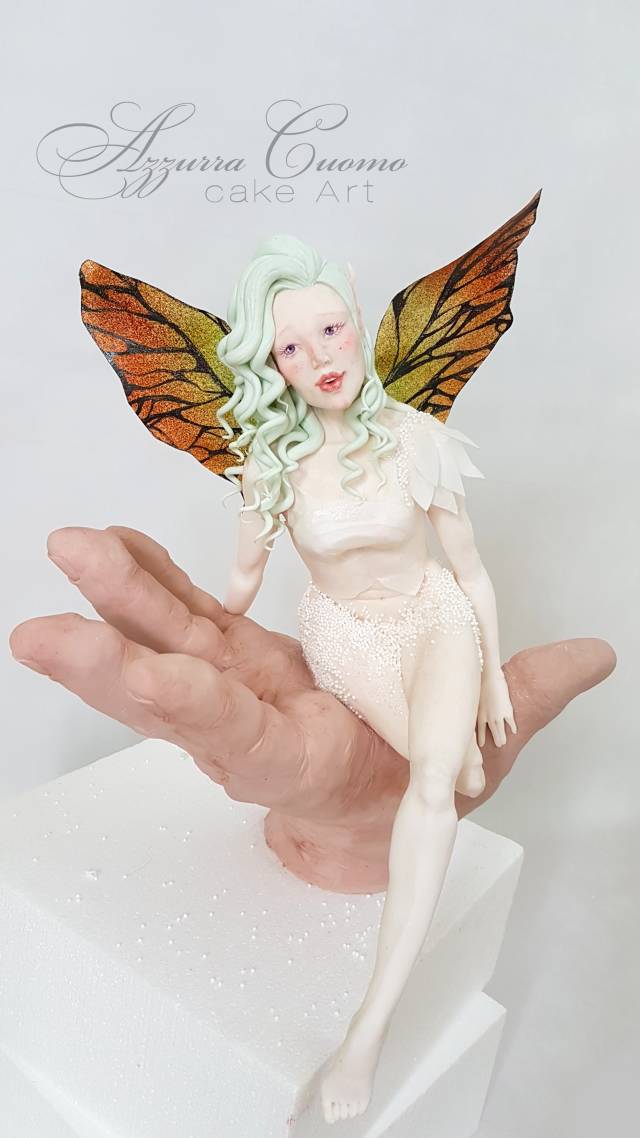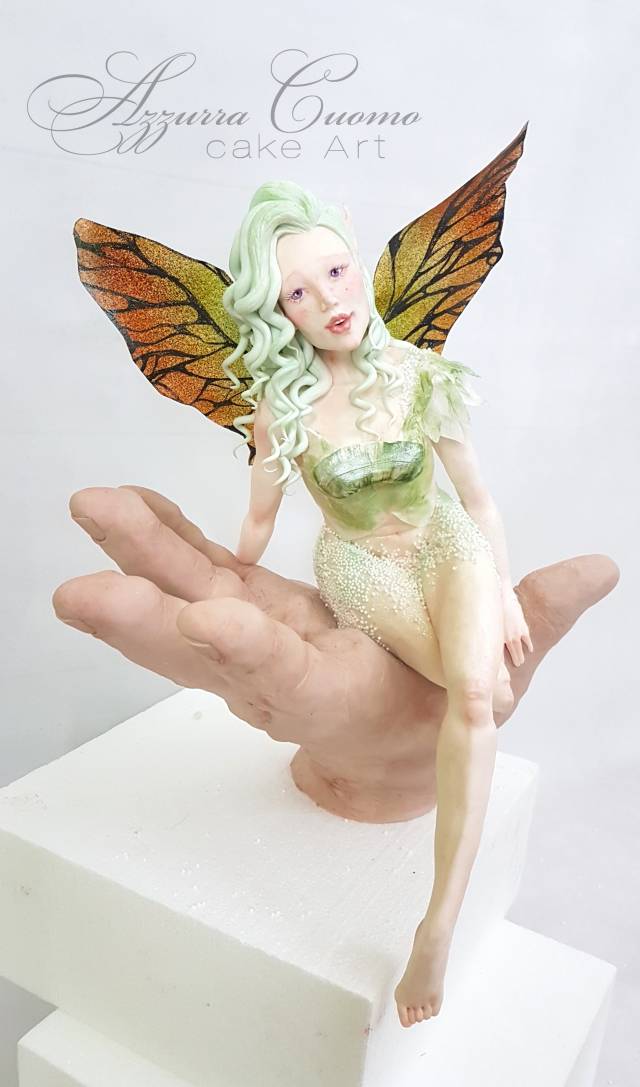 Let the Magic of the Fairies surround you and whisper to your heart…
www.facebook.com/springfairytale