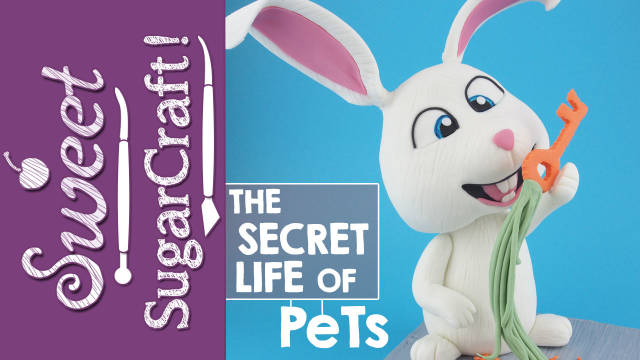 https://youtu.be/_vUKxhK2mmU
Make an awesome SNOWBALL cake topper from The Secret Life of PETS, for your next party.
I made this guy a few months back and thought, at the suggestion of a friend that I might share it with you all :-)
SUBSCRIBE to my YouTube channel https://www.youtube.com/sweetsugarcraft to be sure not to miss how to make the next Sweet(!) cake topper!
I hope you guys liked it. Be sure to let me know in comments if you did!
Want to see sneak peeks and updates!
Visit me on:
Facebook https://www.facebook.com/SweetSugarCraft/ and
Instagram https://www.instagram.com/sweetsugarcraft/
MODELLING PASTE or FONDANT with TYLOSE or CMC added in, used in:
• Orange, White, Pink, Green and Black.
TOOLS & EQUIPMENT:
• Key Template (Google image of Snowball, size and print a 6cm key, glue to card and cut out to use as a template).
• Small & Medium Ball Tool
• Knife Tool
• Veining / Dresden Tool
• Colour Shaper Tool
• Non-Stick Rolling Pin
• Craft Knife
• Sugar Glue
• Paint Brush (for glue) & Another for Painting
• Cornflour Duster
• Cornflour Bag
• Blue and Black Edible Gel Paste (for painting)
• Clear Alcohol (Rose Spirit / Vodka)
• Cocktail Sticks/ Toothpicks & BBQ Skewers
• Packing Peanuts
• Strong Floral Wire
• Masking Tape
• Aluminium Foil
• Scissors