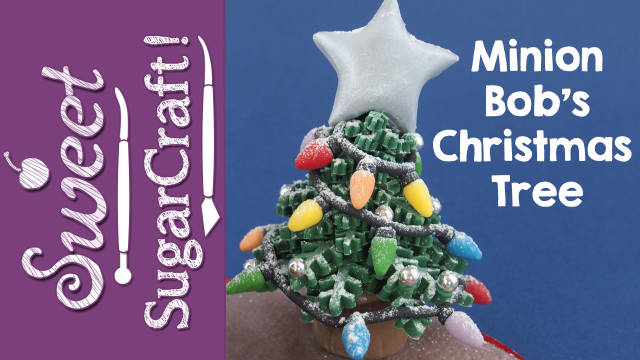 https://youtu.be/SRJifZxLo1Q
See how to make Minion Bob's cute little Christmas Tree, as seen in my Minion Bob Christmas Elf Cake Topper tutorial from last week https://youtu.be/3BtcNCtukNw!!!
SUBSCRIBE to the Sweet Sugarcraft YouTube channel https://www.youtube.com/sweetsugarcraft to be sure not to miss, how to make the next Sweet(!) cake topper!
For sneak peeks and updates! Visit me on:
Facebook https://www.facebook.com/SweetSugarCraft/ and
Instagram https://www.instagram.com/sweetsugarcraft/
Wishing you all a very Merry Christmas & a Happy New Year :-)
MODELLING PASTE or FONDANT with TYLOSE or CMC added in, used in:
• Dark Brown, Dark Green, Light Grey, Red, Orange, Yellow, Green, Blue, Purple & Black.
TOOLS & EQUIPMENT:
• Cornflour Duster
• Non-Stick Rolling Pin
• 3 Pce Snowflake Cutter set
• Cake Board or simple piece of card (to dry work on)
• Cling Wrap
• Cocktail Sticks
• Sugar Glue + Paint Brush (for glue)
• Stanley Knife Blade
• Clear Alcohol
• Edible Silver Dust
• Paint Brush
• Small Straw or Circle Cutter
• Fondant Extruder (optional but handy)
• Tiny Silver Dragees
• Petal Dust in Dark Green and Brown