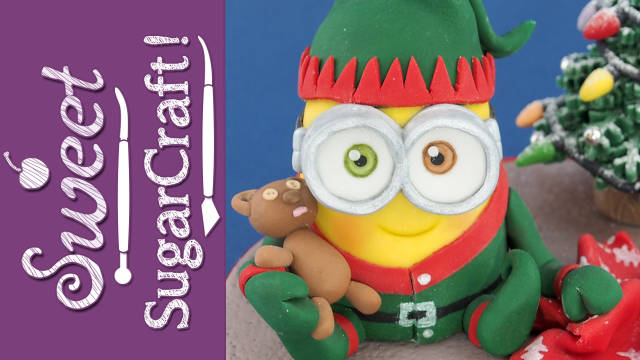 https://www.youtube.com/watch?v=nINBEFFYhWo
Learn how to make this adorable Bob MINION elf receiving his Teddy Tim for Christmas! His cute elf onesie pjs are so on trend!
SUBSCRIBE to my YouTube channel, to be sure not to miss how to make the next Sweet(!) cake topper! https://www.youtube.com/sweetsugarcraft
For sneak peeks and updates! Visit me on:
Facebook https://www.facebook.com/SweetSugarCraft/ and
Instagram https://www.instagram.com/sweetsugarcraft/
MODELLING PASTE or FONDANT with TYLOSE or CMC added in, used in:
• Minion Yellow, Teddy Bear Brown, Red, Green, Black, White, Light Grey, Light Brown/Beige, Flesh Tone, Pink & Dark Brown.
TOOLS & EQUIPMENT:
• Cornflour Duster
• Non-Stick Rolling Pin
• Cake Board or simple piece of card (to dry work on)
• Sugar Glue + Paint Brush (for glue)
• Stanley Knife Blade
• Veining / Dresden Tool
• Tiny & Small Ball Tools
• Clear Alcohol
• Edible Silver Dust
• 00 or other Tiny Paint Brush
• Black Edible Paint / Black Gel Paste Colour + Clear Alcohol (or Edible Marker Pen)
• Green and Orange/Brown Gel Paste Colour
• Petal Dust in Dark Green, Pink & Dark Yellow