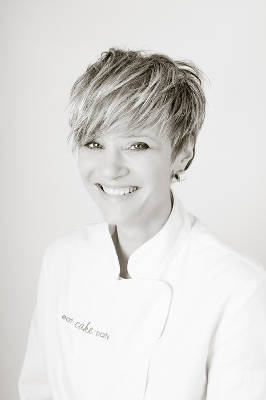 Dorothy's: CakesDecor Profile | Website | FB Page
Interview
1. Tell us a little about yourself, family, where do you live and what did you do for a living before making cakes if anything?
I'm a Wife to Tobie and mom to Jack 17, Alex 14, Chloe 11 and Hope 9. We live in Wellington in the wine growing region of South Africa in a smallish town with a great country feel! We are a close family who love the outdoors and can be found either on our surf boards, bikes or running some trails! I've always been in the art world, I had a hand made card business before I had my kids and in-between doing the admin for my hubby's business I used to do some catering. Artisan bread was my first love.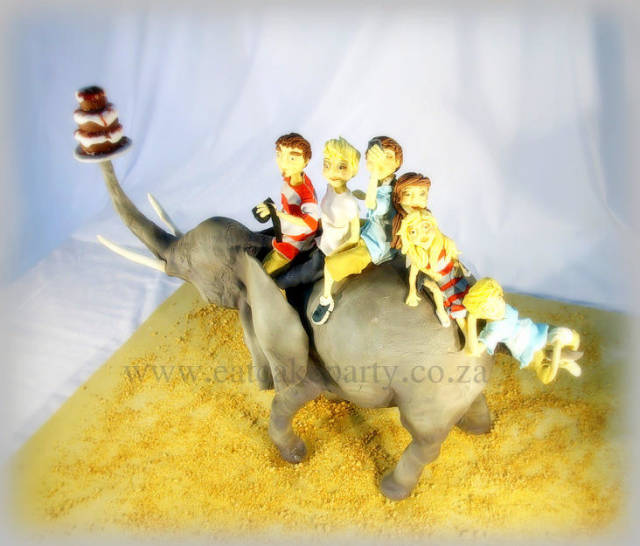 2. How or why did you get started in cake decorating… was it by accident or did you always have a passion for it?
I started making cakes for my kids, I've always loved sweet desserts and when I finally combined my love for art and food, I found my passion!
3. I have heard it is a little hard to get all the cake tools in South Africa so is there one tool you cannot live without and one you don't have yet but really want?
When I started caking, it was hard to get stuff, now it's much easier. My absolute favorite tool I cannot do without is my JEM veining ( Dresden) tool!
4. Most of your designs are 3D orientated is there a reason you gravitate towards this area more so than say the tiered cakes?
I actually went to art school and did Sculpture and textile design. Although I was top of my class with textile design and only an average sculpture student, I adored sculpture!! There is just something amazing about making something recognizable from a few eggs, sugar, flour and chocolate!!
5. What part of making cakes do you like most and least?
I love sculpting, I hate baking!!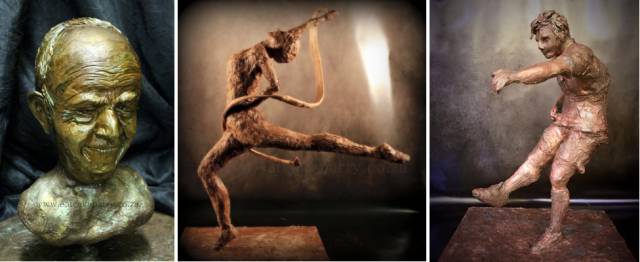 6. Tell us one thing about yourself that many of us might not know already.
I almost didn't make the cut into art school because I can't draw!! ( well, not at art school standards!) But I was allowed in and despite my lack of drawing skills I was top of my textile design class!
7. What is your favorite cake you have done to date?
Probably my favorites to date are the shark, Yoda and the giraffe!
8. Do you have a bucket list and if so what might one or two of those be and it does not have to be cake related?
I want to see the Northern lights!! My hubby and I plan to go to Iceland on our 20th wedding anniversary next December!
9. What would you say has been your biggest cake challenge to date and if you could have a do-over of it would you want to and what about it would you change?
My biggest challenge was my life size lady in the bath cake I made last year. I only had 3 weeks from being commissioned to delivery, and I had away classes in between, I would have liked more time to have had a cleaner finish!
10. Is their one technique or sugar skill that you have not tried yet but really would like to learn?
I'd love to do more sugar work! I'm fascinated with isomalt .
11. What is your most favorite ingredient to add into a cake?
Nutmeg!
12. Do you sketch your cakes or just wing it?
I sketch and calculate everything!!!
13. For anyone just starting out what would be one piece of advice you would give them?
Learn how to do it properly from the beginning, but be brave!!
14. What's the best lesson you have learned while making cakes so far?
Never give up! It's not over till it's over!
15. If you could spend just one day with another cakey person for a full one on one who would it be and why?
I adore Nelson Filho's work, I'd love to watch him work! Otherwise, a day with a non-cakey sculpter Dylan Lewis would be mind blowing I'm sure!!
16. Where do you find most of your inspiration from for your designs?
I love looking at sculptures and in nature. Movement is a huge inspiration for me, I love to capture it in my work.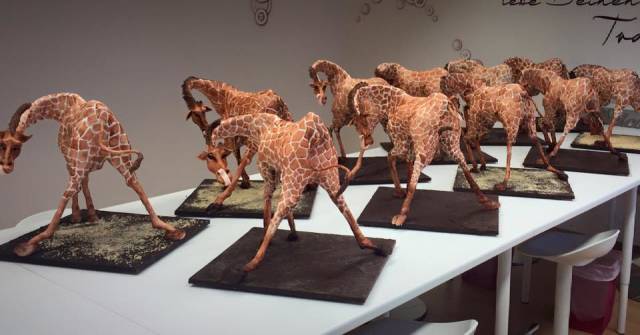 17. And one crazy one just for fun…If you could have any other occupation in the world what would it be and why!
I love interior design, that or a dress designer!
Dorothy's Cakes