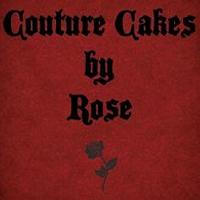 couturecakesbyrose
posted about 10 years ago
Bauble Cakes #1: How to make a bauble cake
My friends, I am sharing with you all part 1 of my video tutorial on how I made some of the BAUBLE CAKES shown on the photos above. I've made BAUBLE CAKES using RKT, baked half sphere cakes and the "cake pop technique". In this video, I will be showing you all how to make bauble cakes using the "cake pop technique" which in my opinion is the easiest way of making bauble cakes specially for beginners.
Bauble cakes are great for Christmas themed individual cakes :)
Just a heads up my cakey friends, I had accidentally said in the video that I will be dipping the rounded cakes in melted chocolates, that was a slip up that wasn't suppose to be there-it was a case of mouth faster than my brain. I failed to remove that part when I was editing :) so do pardon my little boo boo.
Happy caking :)