Interview #27: Dawn Butler of Dinkydoodle Designs
Dawn's: CakesDecor Profile | Website | Facebook Page DAWN BUTLER INTERVIEW 1. Tell me about the woman behind DinkyDoodle Designs. Are you married? Do you have kids? Where is your hometown? What is your day job or are you a full-time decorator? I...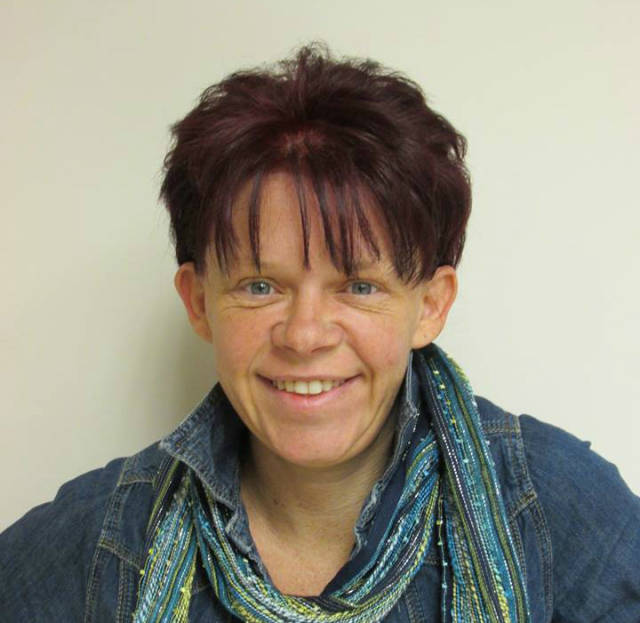 Dawn's: CakesDecor Profile | Website | Facebook Page
DAWN BUTLER INTERVIEW
1. Tell me about the woman behind DinkyDoodle Designs. Are you married? Do you have kids? Where is your hometown? What is your day job or are you a full-time decorator?
I have been married longer than I care to remember ( only joking Paul!) … yes I'm Married with 2 great boys, Daniel aged 10 and Matthew aged 7. I now do cake decorating /teaching as a full time career, although I've also done a few other things in the past such as being a police officer for 10 years!
2. How long have you been baking/decorating?
I started cake decorating many years ago (trying not to show my age!) when I was 17. I got a job in the wedding cake department of a local bakery, cutting and creaming.
3. What is your earliest memory of baking?
Baking with my mum, She was great at biscuits and pastry, I loved getting stuck in.
4. How/Why did you get started in cake decorating?
The job in the bakery was supposed to be something to earn some extra money during the summer holidays when I was at university. It was only a 6 week job, but I loved every minute of it. I was like a sponge and learnt as much as I could.
5. Do you have formal training or are you self-taught? Give examples… IE Learnt from friends/YouTube/Books or specific classes. How did you end up specialising in the airbrush technique?
I had a good grounding at the bakery. A very dear Family friend worked there, and un be-known to me , was the president of the British sugar craft guild, and a true leader in her field. Pam was also the first person to bring airbrushing onto cakes into the UK over 40 years ago. So I learned the basics from a true master, and the rest of it has been based on experiments at home, or talking with other cakey friends. You learn a lot by sharing information, and I'm blessed to have some of the world best cake decorators as my friends.
6. How long have you been decorating with airbrushing?
You wouldn't believe me if I said only 4 years now. I dabbled with one at the bakery, but it wasn't until I set my own business in cakes that I bought one for myself and really got to grips with it.
7. What is your most favourite thing about airbrush decorating?
The speed in which you get great results, and the way it turns a cake from "ok" to "outstanding"
8. What is your least favourite thing about airbrush decorating?
Coloured snot!
9. Apart from airbrushing, what other decorating techniques do you enjoy?
I love working with modelling chocolate, isomalt and making my moulds from silicone.
10. Do you specialise in any particular types of cake? If so, what and why?
Anything novelty. I Love making cakes that don't look like cake. I cant bare making round or square cakes. I'm useless at them.
11. Where do you get your cake decorating inspirations from?
I'm always inspired by what's around me. I might see something whilst out and about that make me think.. Ooh I'd love to make that out of cake.
12. Do you have a tried way of coming up with a design each time? Do you sketch them or use software packages? Hahaha… I wish! I would love to be able to sketch cakes first, but no, my work is all in my head, and once I get started there's no stopping me. The only planning I do is to size a cake effectively so it will feed the amount of people, and fit on the board… other than that … its all in my head!
13. Do you ever recreate other people's designs or do you always create your own designs?
I try not to look at other people's cakes, particularly on social media. There are only a certain amount of themes out there to work from, and if I don't look at other peoples work when planning my design, at least I know that the cake I come up with is entirely my own. I don't like it when people send me pictures of a specific cake that they have found on the internet that they want to have made. I often ask customers for a theme only, the theme alone sparks my imagination to come up with a design.
14. What advice would you give to those just starting their cake decorating journey?
Think about what you want to gain from it. If its to relieve stress after work, don't put too much pressure on yourself. If its to make money then think about a fare hourly rate and price your cakes effectively, if it just to have some fun and try something new… well then, do exactly that!!!!
15. What advice would you give to anyone thinking about setting up their own cake business?
Think long and hard about it, and be realistic. I love working for my self and I love the flexibility that I can offer…. BUT I dedicate so much time to it that it wouldn't be possible without the support of my husband and family. Make sure that you have this support, and have gone through the ground rules, BEFORE you start.
16. Have you had any cake disasters, i.e. dropped cake/wrong flavour/crashed during a delivery?
Oh I've had many!! I once rushed out of the house with an " Upsy Daisy" cake.. and it really did go Upsy daisy ! … I sat on the cake and had no time to repair it. More recently, when delivering my full sized baby elephant, to the cake and bake show for my contribution to cake bomb, I opened the doors to the van to discover she had done some serious twerking and found she had come off her legs! For most people this would have been a disaster, but with the help of a fork lift truck and the amazing cake bomb team, we got he back onto her feet and ready for the show!.
17. What is one project/technique you haven't yet had the chance to try but would love to do?
Mmmm. Now there's a thought….. I don't really know yet…. I often have 3 o'clock in the morning moments where I get so excited about a new idea , that I just have to make it. I'm very fortunate. I have some great support behind me and rarely need an excuse to make just what I like. I have a massive workshop at The Cake Decorating Company ( Nottingham) and their entire stock at my finger tips that I can pretty much make anything I fancy , whenever I like… If only I had the time!
In fact that's my biggest wish…. To make a cake, with a long time to do it in, enough time, to take my time, without deadlines or other distractions and commitments., that would be my dream project!
18. Who are your cake idols – which cake decorators inspire you?
Wow, there are loads of them. I am very envious of clean lines, sharp edges and beautiful wedding cakes. I Love Faye Cahill's work, Alyssia Hall, and would LOVE to be able to make amazing figures as quickly as Emma Ball from Richards cakes.
19. Which decorators do you admire most in regards to their airbrushing techniques?
Karen Portalio is amazing, and Laura Miller (Sweet as sugar cakes) I also love Claire Anderson, (Clairella cakes). Her beautiful wedding cake that she did for CI was mesmerising, She has a really beautiful style.
20. What has been your biggest cake challenge?
Well apart from the 5ft Elephant weighing in at half a tonne, I'm currently working on my biggest challenge yet, but it's so secret I cant say anymore. If it all goes to plan it will be something that the cake world has NEVER seen before!
21. What is your favourite cake you have ever created?
There have been so many…… I have to say sometimes its not just the cake it's the whole experience, for instance if you're working with someone you really like, or its for someone special. My kids cakes are always amongst my favourites, because of the reaction you get. I recently did a cake for a member of the A.U.E Royal Family and me Paul and the boys were invited to the party, this was an experience I'll never forget, and my current top secret project I'm working with 2 of the best names In the business and they are both dear friends.. so we're having a ball!
22. What do you think will be the trends for cakes in 2013? Flavours? Colours? Design styles?
I love watching trends and designs sweep the world, I love how one country will take to something and then the rest of the world catches on, For instance, the USA are really good with gravity defying cakes, and the Australians have a real skill for clean lines and sharp edges…. I love how the very old fashioned UK Royal iced cakes are making a come back and the new generation of decorators are giving it a real 21st century look.
23. What tips have you got for beginners attempting their first airbrushed cake?
Be brave!.. Only kidding! . Less is more though. Don't spray too much too fast. I often say to people: practice on a cheap children colouring book. If you can keep the pages dry (not too much colour) and colour within the lines ( accuracy of your aim) then you can achieve anything with an airbrush!
24. Can you give us 3 top tips all decorators should remember when airbrushing their cakes.
Don't over fill the cup, you're more likely to spill it, and you often wont need all of it, but if you see that you have colour 3 left in the cup, you'll be inclined to use it, which can sometimes ruin your cake.
Know when to stop. Keep taking a step back and looking at your cake, and if you're not sure that you've done enough, go and make a cup of tea, when you walk back In the room and see your cake with fresh eyes, you'll see if it needs any more.
Don't work in a mess. Working with too many things around you can often spoil your work. Open bottles and other clutter are a disaster. All of my mistakes come from me working with mess all around me, so when airbrushing tidy away everything that isn't needed and you'll be in a much better place to do a good job.
25. Are there any books/blogs/websites on airbrushing that you would recommend?
There are some great forums on Facebook with some great advice on hand. Having said that there aren't any that have loads of airbrushing advice. You tube is a great too. You can pick up great tips from airbrush specialists, even if they are not relevant to cakes, they can give you great insight to cool techniques and tips.
26. What classes are you teaching this year?
I'm not doing as much teaching this year. I am spending the year more at home concentrating on a brand new project which is due for launch into the cake world in November 2014. I'm really proud to say that I've invented something new. Something I think will help the cake world, and I've been working really hard on it and I'm really pleased with it, and so proud to be able to call myself an inventor.
27. What airbrush colours do you recommend? Any tips on choosing and using them?
I think there are some great colours out there…… most airbrush colour can be split into categories. Water based, Ethanol based and oil based. Water based colours are a great place to start. They will teach you control and how to understand colour. Americolor have some really great water based shades, and these types of colours are great for sugar paste. They don't successfully spray onto other surfaces. Oil based colours: these are a little different, and are usually thicker in consistency, and whilst they come in great shades, such as metallic and sheens you have to be careful that the colour is not too thick that it blocks your airbrush. My advice here is: turn the bottle upside down, if it takes longer than a second for the colour to go from bottom to top then its too thick, don't buy it. Ethanol based colours, I love using these because of the versatility of them., the ethanol evaporates as soon as it leaves the airbrush , meaning that they go on dry. Ethanol colours will also allow you to spray onto any surface, such as buttercream, and chocolate but they are more expensive than others, o it depends on your needs.
28. How do you protect your surfaces, surrounding area and yourself from airbrush colour?
When protecting against over spray, the angle you actually spray at can determine how much cleaning up you'll need to do afterwards. Lots of people stand well back when spraying, giving the airbrush its widest arc of spray, meaning the over spray is going not only all over the cake, but all over your surfaces too. When I sprat at home I use a large acrylic board on my cooker hob. I then open my extractor hood above it (which also has a useful light in it) and then if necessary I large piece of cardboard behind the cake, remember kitchen tiles wipe clean, but grout DOES NOT!
29. What are the best angles to spray from? Does holding the airbrush at 90 degrees produce a different effect from say at 45 degrees?
Yes a very different effect. And neither are wrong, it just depends on what you want to achieve. The cup is angles though, to allow you to point down when you spray ( giving you less over spray around the room) but when you are stenciling on the side of a cake it is vitally important that you point straight at the cake ( not angled ) so that your colour doesn't bleed underneath the stencil.
30. How do you clean your airbrush? Any tips?
Cleaning is actually really easy. For most cases a hopper (the cup) full of water will do, when changing from one colour to another, at the end of a day when I've finished with my airbrush I use a specialist cleaner or clear alcohol to rinse it through. I fill the cup with fluid, then block the end with kitchen paper, then pull back on the trigger forcing the liquid to bubble up. This will flush out any residue colour left in the bottom of the airbrush.
31. What is the best air pressure to use with an airbrush?
That would depend on the job in hand. I have to say that most dual action airbrushes are too powerful for cake decorating, unless you can adjust their pressure. I would generally recommend between 30psi and 40 psi. don't forget that a lid on your cup can effect the power too. A gravity fed airbrush needs the air on the surface to draw the colour down and out through the pen. If you cover this with a lid, it dramatically reduces this power, but now the gravity is forced to come through a small hole in the lid, instead of the whole surface.
32. What can you do to make sure colours come out well? Sometimes they can come out watery, shiny or look like "dew drops" on the cake. How can you avoid this?
This is often down to other elements…. Eg your airbrush isn't clean, and whatever is inside it is mixing with he colour, such as a cleaning solution etc. it may also be the case that you have not mixed the colour sufficiently. Some colours need a good shake before pouring them into the hopper of your airbrush. Finally it may be that your surface isn't appropriate for the colour, like using water based colours on a chocolate surface.
With regards to cakes liking shiny or having droplets on the surface or even running colour, that's about too much colour, to close to the cake, it doesn't have time to evaporate , so sits on the surface of the icing in droplets.. or if you're really heavy handed, drips down your cake and makes a right old mess! So remember… less is more, you can gradually build colour, you cant take it away, and always practice a technique on paper first!
Some of Dawn's Cakes
interview dawn butler airbrushing cake airbrush dinkydoodle airbrush
12