Cake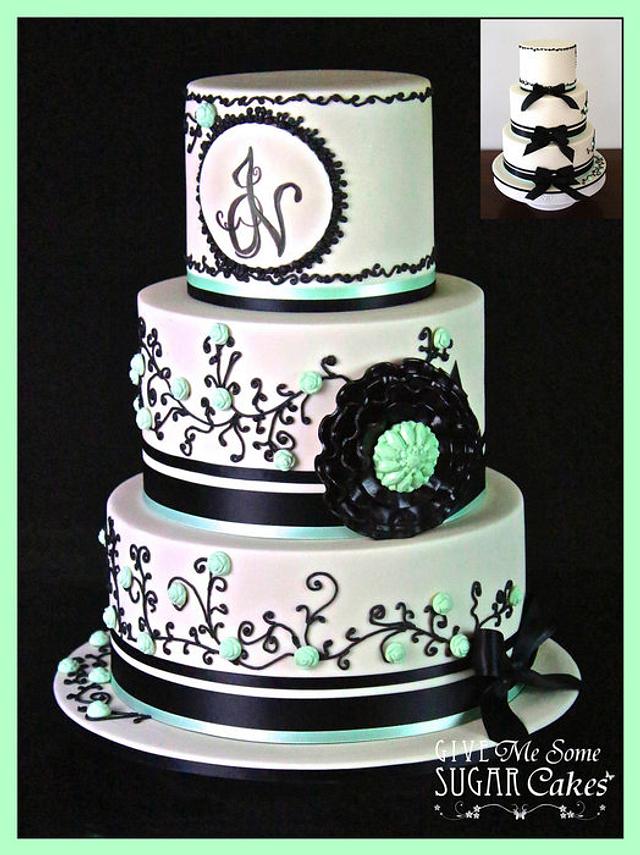 Ivory and Black wedding cake.
Ivory shimmer & black wedding cake, with mint green highlights to match the bridesmaid dresses.
The Bride and Groom sent me a picture of a black and white cake they wanted me to customise to compliment their wedding theme. I added a few items and changed the colours, to produce this creation for their special day.
I would love to credit the original cake, but unfortunately through countless web searches, i cannot find its designer to give a shout-out to.
wedding white black green mint green ivory shimmer sheen luster chocolate cake
10