Cosette
posted
over 8 years ago
The Seven Ravens - Brothers Grimm
Advertisement
Advertisement
The Seven Ravens - Brothers Grimm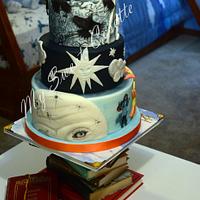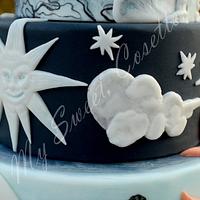 expand all pictures
Advertisement
Advertisement
I am incredibly honored to have been asked to participate in Cake Central magazine's October issue! My cake is on page 106 of Volume 4, Issue 10. I was excited to create a cake inspired by Arthur Rackham's illustration of the Grimm Brothers' classic fairytale, The Seven Ravens. Our goal was to actually tell whole the story with the cake.
If you're interested, the link to the full story of The Seven Ravens is: http://www.gutenberg.org/files/37381/37381-h/37381-h.htm#Page_124
There are a few more photos on my facebook page :)
It was challenging and fun and I'd do it again in a heartbeat!
mysweetcosette.com, www.facebook.com/MySweetCosette, pinterest.com/mysweetcosette