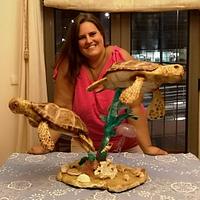 Bety'Sugarland by Elisabete Caseiro
posted
over 8 years ago
Speaking Robot cake with lights and sound
Advertisement
Advertisement
Speaking Robot cake with lights and sound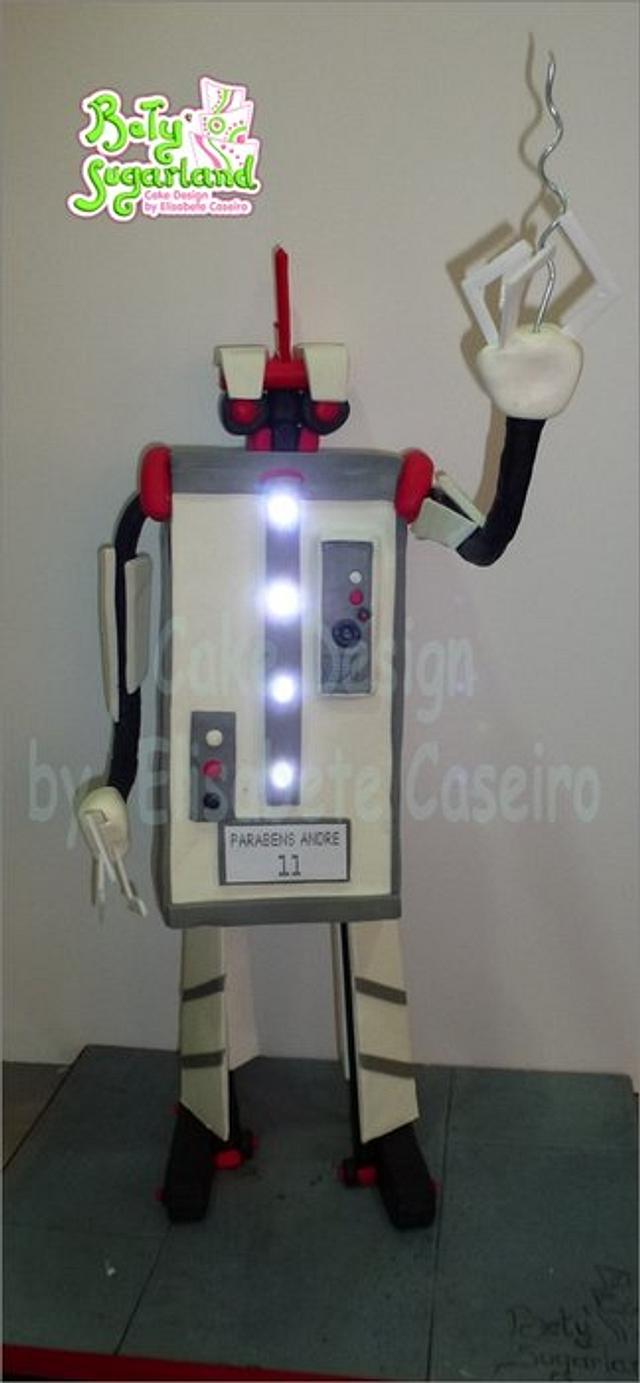 Advertisement
Advertisement
I made this cake for my son's birthday party last week.
It's a 80 cm high robot with lights and sound. I can't upload the video file with the sound but you can watch it in following link https://www.facebook.com/photo.php?v=3527546922909.
It speaks in portuguese so probably most of you won't understand but the translation is " My name is EV4. I bring a message do André" than it starts to sing "Happy Birhday" song (in portuguese…). All this speaking is with"robot voice" achieved with an eletronic speaker toy that my kids have.
I hope you like it as much as I liked to do it :)
Elisabete Caseiro, Portugal, https://www.facebook.com/BetySugarland