Cake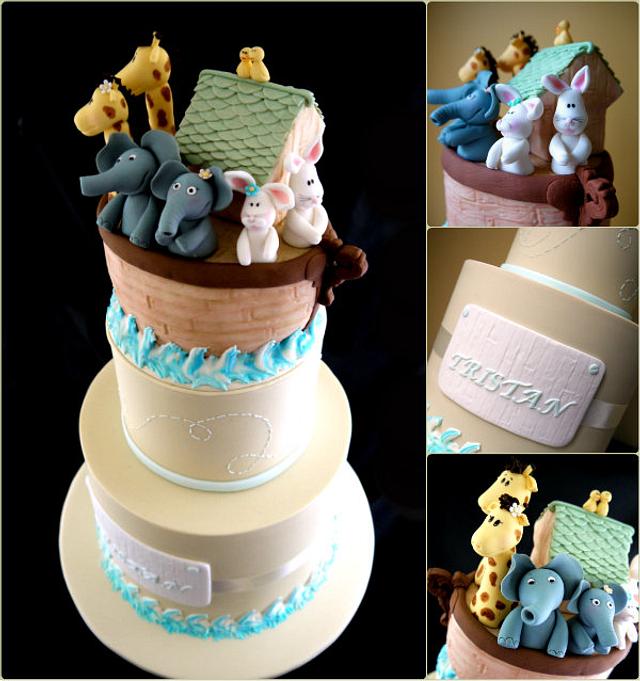 Noah's Ark Cake
https://www.facebook.com/cakemetoyourparty
www.cakemetoyourparty.com.au
This 'Noah's Ark Christening Cake', was very special for two reasons.
1. It was for a wonderful client who left it in my hands to create something befitting this special day
2. I modeled the actual Ark, based on a wind-up musical toy that was given to my daughter when she was a baby, so it bought back lots of special memories.
It ended up being about 15" tall, so it was a biggie!
3 cakes in total- a caramel, a strawberry and a cherry-ripe mud cake.
Egg free and low lactose.
11