Cake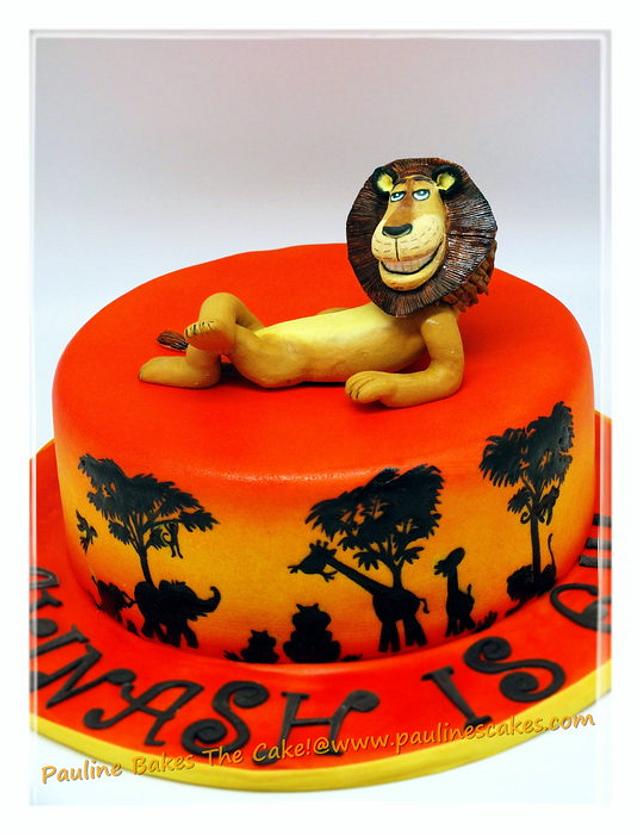 On Safari With Alex The Madagascar Lion!
Made this "Madagascar Lion" cake featuring a 3D sugar figurine of Alex the Lion for a 6 year old boy who loves the Madagascar movies. Since Alex is an alpha lion, I decided to make him in a relaxed and lazing "King of the Beast" pose with half closed dreamy eyes! Don't know why, but the song "Do ya think I am sexy?" by Rod Steward kept playing in my mind when I see this pose. Lol!
Cake was airbrushed to give it a reddish orange sunset look. I then hand painted a cartoon silhouette safari scenery on the sides to add to the African lion theme.
30