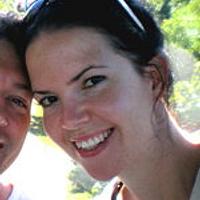 Kate
posted
over 10 years ago
Hulk Fist - RKT & Modelling Chocolate progress pictures
Advertisement
Advertisement
Hulk Fist - RKT & Modelling Chocolate progress pictures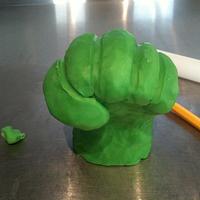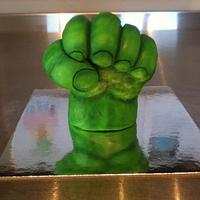 expand all pictures
Advertisement
Advertisement
A little info on how I sculpted a Hulk Fist from RKT & Modelling Chocolate :)
1. Mould RKT and carve into basic shape.
2. Apply modelling chocolate. I rolled the MC out into a nice big, thickish sheet and placed it over, cutting and adhering joins where necessary with the heat from my hands. Start to shape more with a modelling tool or with your fingers.
3. Exaggerate the form by adding more modelling choc where more bulk is needed. In this case I added a little more to the last 2 fingers and the side of the palm. When I was happy with the shape I worked on smoothing by buffing gently with my fingertips. Score knuckle and fingernail detail with a modelling tool or the back of a knife.
4. Finish with petal dusts to create contrast and depth. I used Crystal Colors in Lime & Hunter Green.
This was my first go at modelling with both of these mediums and I was surprised how easy and user friendly they were.
Kate, Australia - visit me at http://www.facebook.com/thegreedybaker