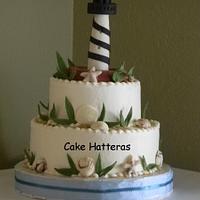 Donna Tokazowski- Cake Hatteras, Martinsburg WV
posted
over 9 years ago
Cape Hatteras Lighthouse Wedding Cake for a beach wedding
Advertisement
Advertisement
Cape Hatteras Lighthouse Wedding Cake for a beach wedding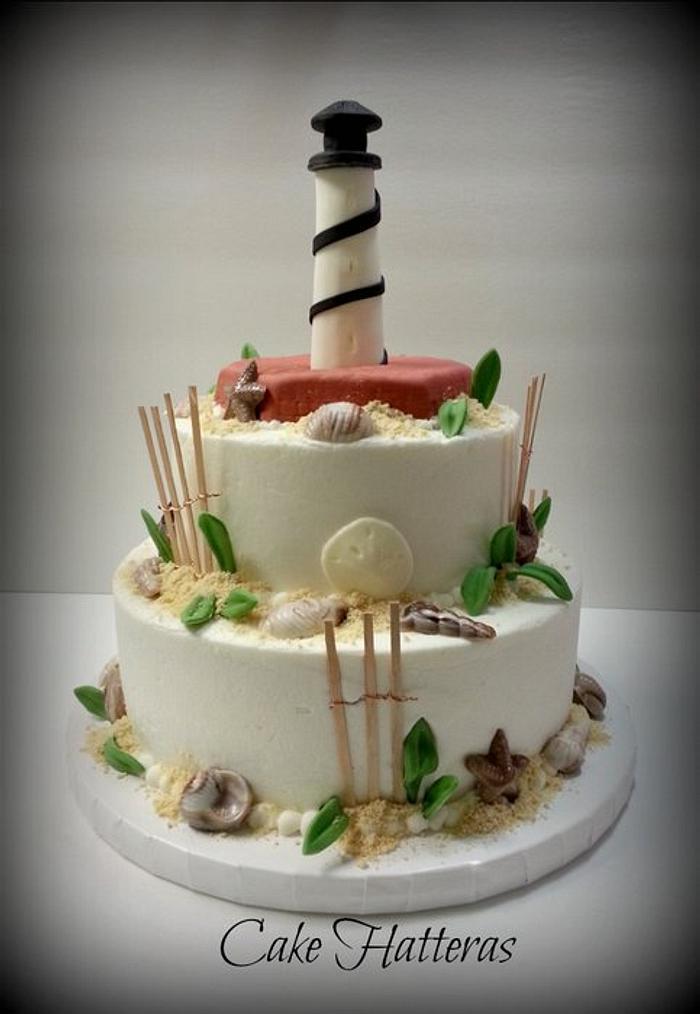 expand all pictures
Advertisement
Advertisement
10" Red Velvet Cake with strawberry buttercream filling, 7" cake filled with chocolate buttercream filling, all totally iced with buttercream. The fondant/gumpaste lighthouse, was made to look like the Cape Hatteras Lighthouse. I live on Cape Hatteras. My business name is, "Cake Hatteras". I can see the Cape Hatteras Lighthouse's beacon, on a clear night. (It's 10 minutes from my home)
White chocolate and milkchocolate marbled seashells, and fondant/gumpaste dune grass.
The sand fences are coffee stirrers twisted together with copper wire.
Thanks for looking!
Psalm 127:1 Unless the LORD builds the house, the builders labor in vain.