Jayne Worboys
posted
about 9 years ago
Ivory & Silver Vintage Rose
Advertisement
Advertisement
Ivory & Silver Vintage Rose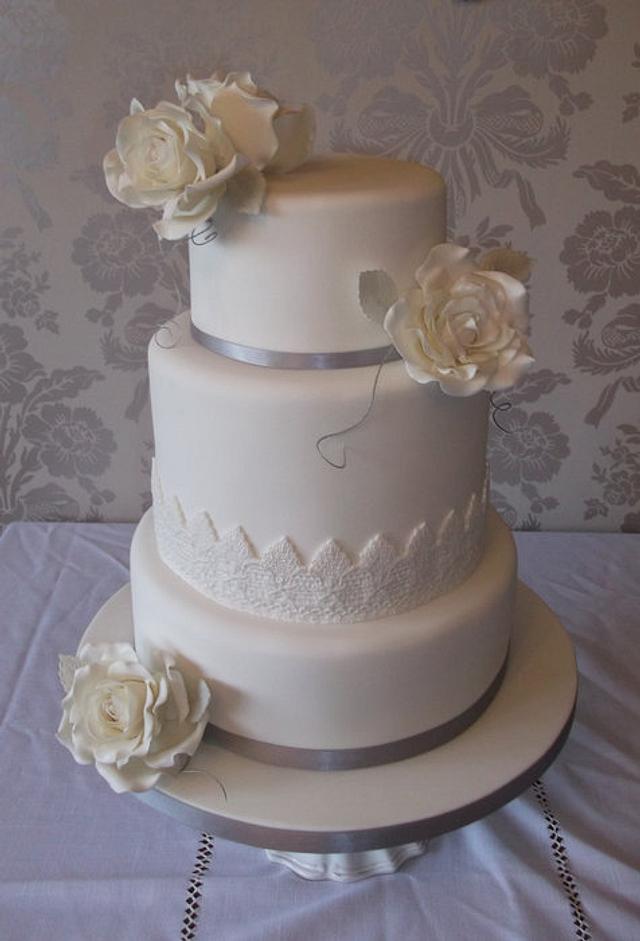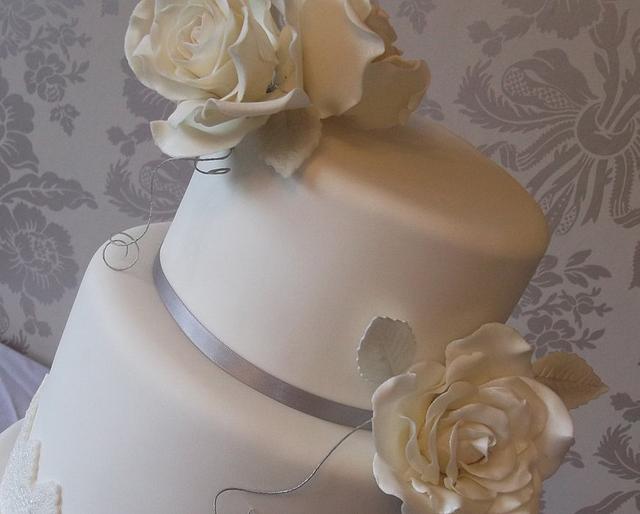 Advertisement
Advertisement
This is a 3 tier version of the 2 tier Vintage Rose Wedding Cake I made 3 weeks ago.
The couple I made the 2 tier for were also having a wedding after-party 3 weeks after their wedding and wanted a 3 tier cake, in the same design as their original cake, in ivory & silver.
Bottom tier: Dark chocolate and raspberry with a chocolate ganache.
Middle tier: Champagne and raspberry with a champagne buttercream.
Top tier: Lemon sponge with a lemon buttercream.
Jayne, http://jayneycakes.co.uk