Cake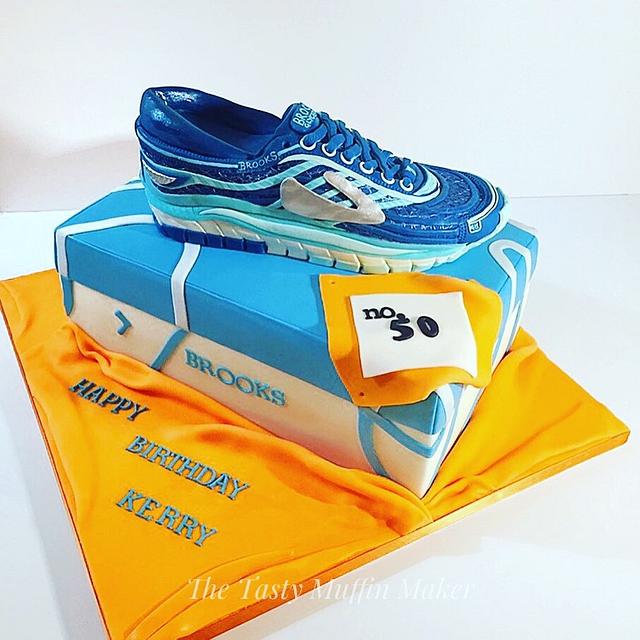 Brooks Trainer cake
I was asked by a returning customer to make a cake for a runner. I asked for a photo of the ladies trainers .. which was very blurry , so after some detective work I discovered the trainer make and set to work. Having never made a proper trainer before & having completely no templates, I have the worlds oldest computer and simplistic black and white printer i couldn't even scale a paper template lol 😂 so it's all by eye and hand cut. It was interesting and challenging and took 3 days. There are things I would change in the process of making it , but I was a learning curb.
Was difficult to make the box with absolutely no boards to size or no plates etc to get things perfect and straight .
Anyway it's all vanilla sponge with strawberry conserve and vanilla buttercream.
various food colours pastkolor fondant smartflex velvet various gumpaste tools
20