Cake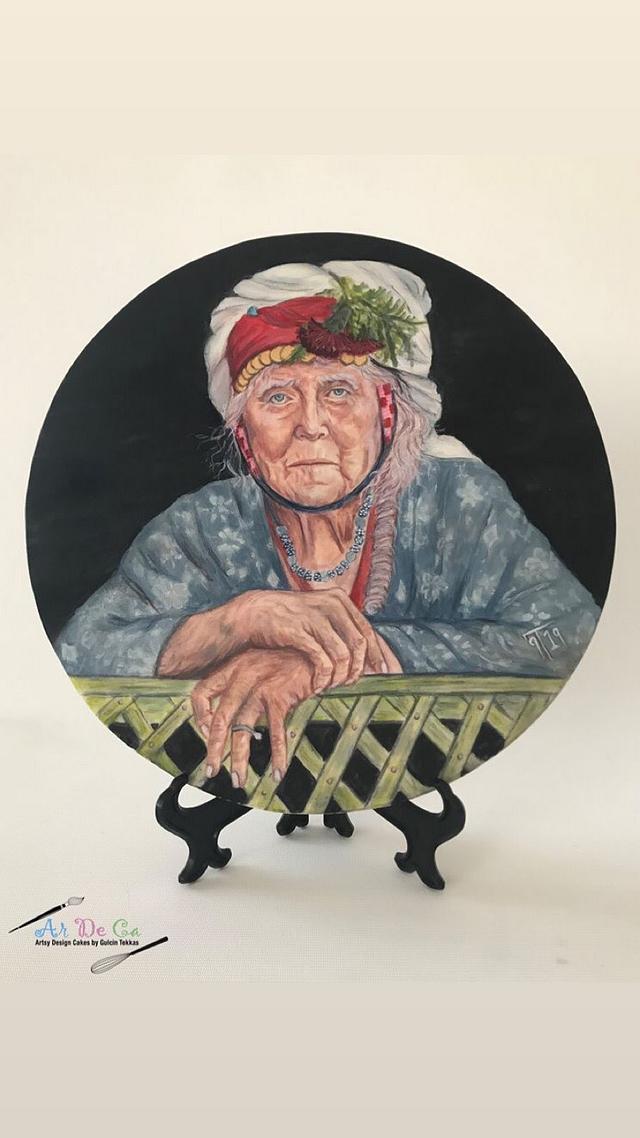 The Lady from Comakdag (Turkey)
The topic of this years Couture Cake International, which is hosted by the dearest Heba M Elalfy, was to acquaint our own culture. To be honest, creating a piece that represented Turkey, both the intercontinental pathway and the birthplace of many civilizations has been challenging and appealing to me. This is due to the fact that, no matter which Anatolian region I chose, I would've had millions of objects to be inspired by, from clothes, to gastronomy, to the houses and the life styles. After countless ideas and numerous drafts, out of all these options, I decided upon which inspired me tremendously. This hyper realistic art was the 'Lady in Comakdag', belonged to the painter Sami Kutlular. (I actually thought this was a photograph, instead of a painting, that's how real it looked.) My version was painted on a fondant plaque with edible dye.
Comakdag is a tiny village in the Aegean region. Traditionally, women who have lived here have been dressing colorful for the last 500 years and wearing a headscarf decorated with seasonal flowers. As if the fashion industry did not stop by this little village… A big praise to the painter Kutlular for being able to reflect this beauty in his paintings, and greetings to the women of Comakdag… Moreover, a big thanks to dear Heba for the invitation.
I hope you like it too.
Gülçin.
dummy cake fondant paint brushes edible colours alcohol styrofoam fondant smoothers paint brushes exacto knife #couturecakers #couturecakersinternational #couturecakersinternational2019 #cake #cakeart #handpainted #handpaintedcake #cakecollaboration handpainted plaque
58