Cake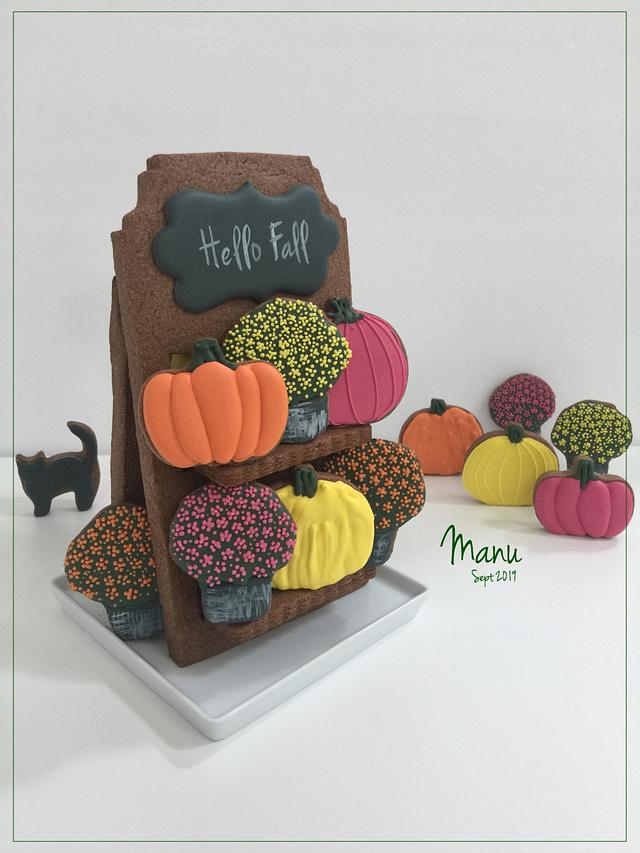 Hello Fall!
A 3-D display shelf cookie (a popular item among cookie decorators) that can be customized to the event or festivity just by changing the cookies on the shelves or the message on the chalkboard.
This is the version with colorful pumpkins and my signature potted mum cookies (I have been cookie-ing mums for three years despite in Italy they are related to cemeteries).
Attached the version with only mums, a picture of the shelf from the side and a picture of the shelf empty.
cookie dough and royal icing rolling pin sugarcraft knife plaque cookie cutter pumpkin cookie cutters pme nozzles scribe tool mums potted mum cookies mum cookies pumpkin cookies 3d cookies 3d chalkboard shelf cookie 3d display shelf cookie chalkboard effect manubiscottidecorati
19