Great Dane puppy cake
Had fun with this one. Sculpted chocolate cake for my cousin's friend who asked me to do this for her husband's 50th, in lieu of a great Dane puppy coming into the home soon. He and the family were so delighted with the cake and it was so good to hear they found it delicious too.
Outer modelling/sculpting of dog I used Saracino Decochoc an amazing edible sculpting clay.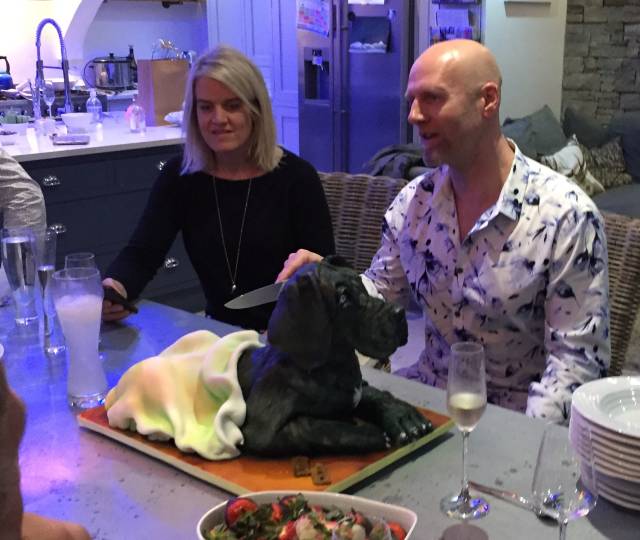 -- You must never limit your challenges, instead you must challenge your limits