Cake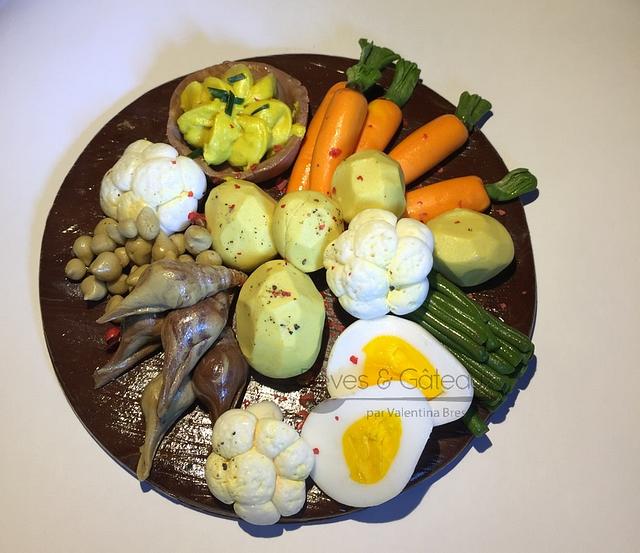 Aïoli for the Food Cake Challenge 2019
I present you my piece made for the Food Cake Challenge hosted by Gerardo Zarco Sugar Artist.
The choice of the dish to imitate it was really evident! I'm from Transylvania, so I like garlic à lot! But I live in France and I wanted to present a French dish! So here it is my French garlic dish from Marseille: l'aïoli!
I work with home made modelling chocolate and with Saracino modeling paste. Everything is hand made with Cerart Tools.
modeling chocolate saracino pasta model rainbow dust colors decoreliefglaze cerart modelling tools foodcakecollab foodcakechallenge aioli cakeart cakedecoration
19