Cake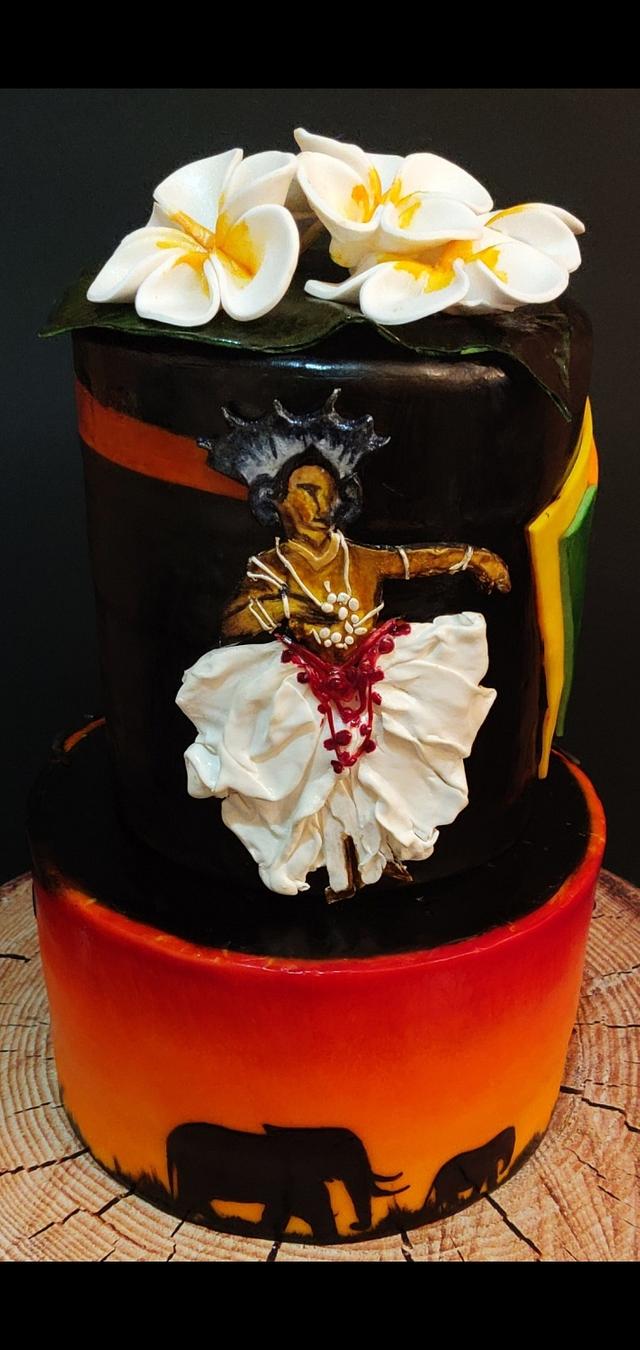 LANKA NOSTALGIA ❤️
I'm Niro , 35 , Home Maker & mother of 2 beautiful kids. If i say im a Passionate Baker… That would be an understatement.😂
Im based in UAE. I have been experimenting with baking since my pre teens, The love for baking grew bigger than my self. I decided to take my sweet addiction to next level & launched my very own baking carrier AkA "CUPPALICIOUS" in 2013.
I do not have any formal training in the field of baking but I guess if you are a dreamer of cakes & bakes , A foodie and A determind self-learner, then the whole-wide-world is at your disposal😉.
STAY CALM AND BAKE!😀❤
I call my piece…
"My Lanka Nostalgia"
The decores in my cake bring back my child hood memories..
From top…
Araliya mal.. as we call… reminds me of my garden..
The Beatle leaf remind me of my old neighbor granny☺️..
The kandyan dancer reminds me of the our annual family trip to Kandy and its Gorges temples.
The Lonely Elephant with its baby in the sunset.. reminds me of the exciting drives to beautiful Yalla..
Last but not the least..
THE FLAG… when i hear SRILANKA… the First thing in my eyes..
https://www.instagram.com/invites/contact/?utm_medium=whatsapp&utm_campaign=default&utm_source=ig_contact_invite&utm_content=1ybd2ka
https://www.facebook.com/Cuppalicious-207917796055053/?ti=as
https://www.facebook.com/Cuppalicious-207917796055053/?ti=as
PLS KINDLY CHECK OUT MY FACE BOOK AND INSTA PAGES. AND GIVE ME SOME LOVE❤️
6