What could be more beautiful than the honest laughter of a child?
For the 2nd time I organize together with the fair "My cake Friedrichshafen" the "Help with Cake – Live Collaboration" – . Together with 24 cake artists from all over Europe we want to put a smile on the faces of the visitors of My Cake 2019 and the charity assosiation "Radio 7 Dragon Children" .
All works of the collaboration can be auctioned at My Cake on 02/03 February 2019 in Friedrichshafen!!!
The proceeds go 100% to the Radio 7 Dragon Children!
My exhibit DIE KLEINE HEXE (the little wich) , based on the German-Swiss film production (2018) after the book for young people by Otfried Preußler. I devoured the book several times during my childhood! Hope you like my piece!
hopw it finds a good buyer among the spectators of the My cake Friedrichshafen <3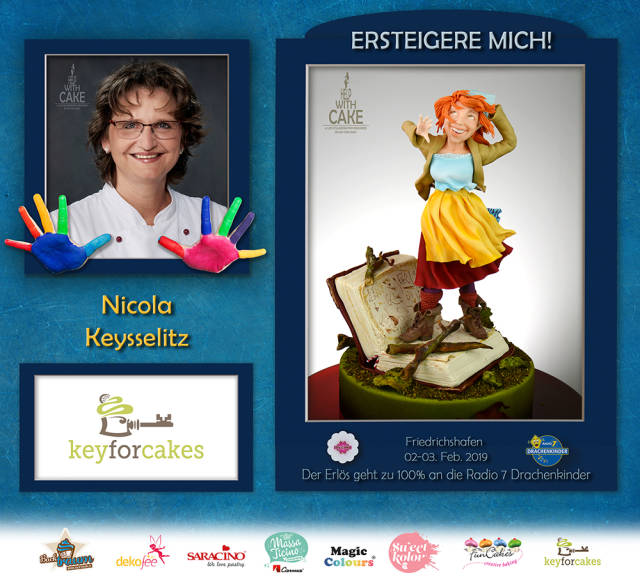 Please also have a look at the other exhibits!
#helpwithcake