Cake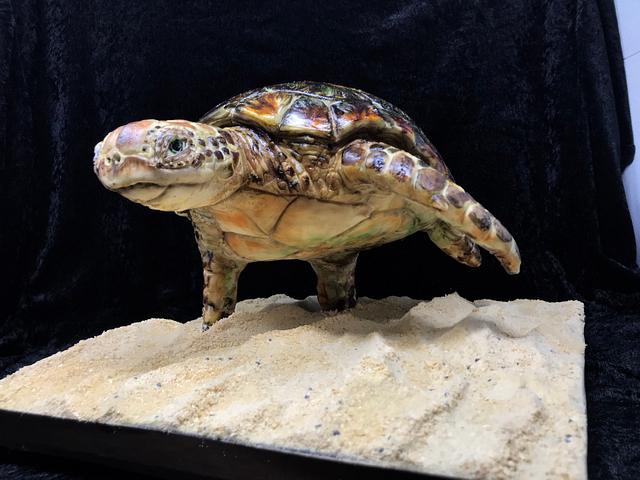 Sculpted turtle cake
7 months!
I can't beliwvw that is how long since I have posted
I have popped in and liked and commented every now and then, but we had a tough year in our family so I didn't do as much
This is a bittersweet cake for me
I needed to create new class subjects but my lovely cousin was losing his battle with cancer and I lost all my creativity. We found out in April how Badly unwell he was and we all just lived from day to day for the rest of the year
I used every excuse to go up and see him, turning up with cake after cake. Each time he would Instantly reach for one to eat. Sometimes I took up work I had made to show him, mostly we shared cake pictures and cat videos.
We knew we were going to lose him any day between Christmas and new year, and he wasn't well enough for visitors anymore so all
I could do was message him everyday, so I made this to keep my mind and hands busy.
I finished it in the early hours of New Year's Eve and when i woke up New Year's Day, i
Couldn't even send him a picture to show him because he passed away that morning
So this is for leigh
Sleep peacefully lovely boy x
cake ganache buttercream sugarpaste dust colors pme dresden tool cerart modelling tools threaded rod sculpted cake turtle gravity defying cake
27