Cake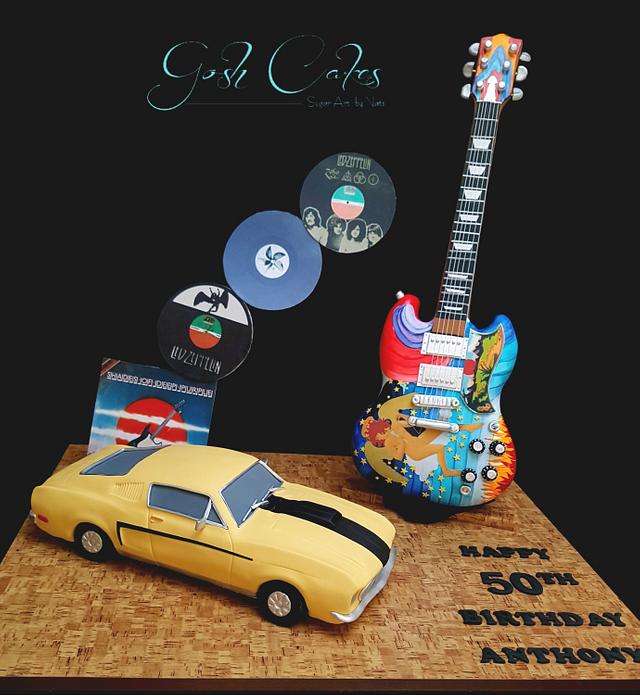 '68 Groovy
1968
Groovy
Ford Mustang '68 Boss
The 1968 Ford Mustang GT Fastback reached iconic status after it was featured in the 1968 film Bullitt, starring Steve McQueen.
Eric Claptons 'The Fool' guitar
The Fool is a Gibson SG guitar, painted for Eric Clapton by the Dutch design collective of the same name. One of the world's best-known guitars, it symbolizes the psychedelic era.
Cake itself as all psychedelic colours
Led Zepplin and Deep Purple
Both iconic rock bands established in '68
Oh yes. And a "cork board" who doesn't remember their parents having cork everywhere 😂
cake decorating tools carcake‬ guitar cake ford mustang 3d cake carved cake
16