Cake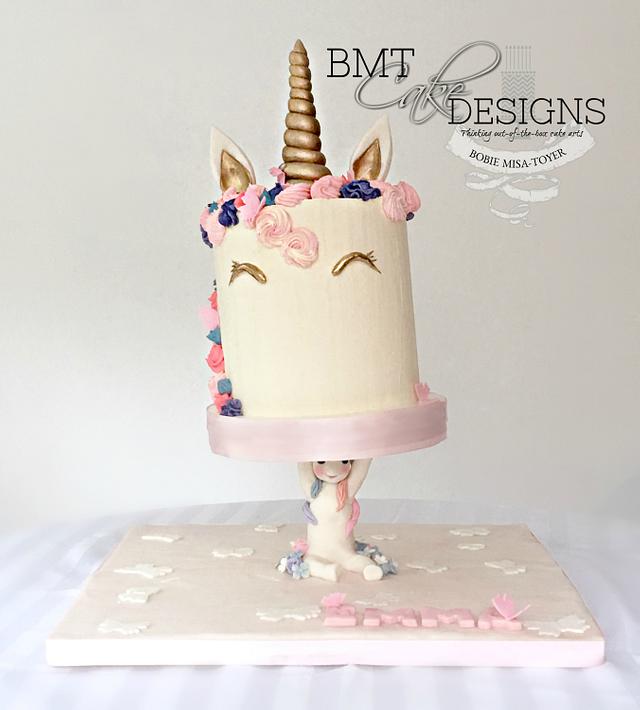 Magical Unicorn Cake
Not really sure who started the Unicorn Cake design. I've been seeing posts and tutorials online. The design is too cute to not recreate.
My twist is to make it a gravity defying cake design. The tiny unicorn carrying its own cake. I really wanted the cake to be tilted more, like almost falling but I held back.
It has been too hot and my decorations were melting for the past three days.
Then today (delivery day) the humidity is too high and it's raining — everything's sweating and getting soft. Too stressful to be making a cake in the summer time as we don't have air-conditioning system in the house right now.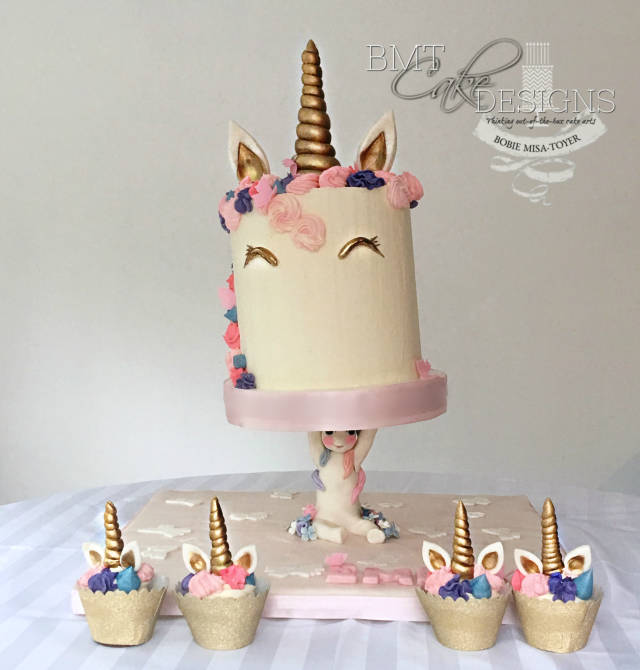 A cake for Emma (my co-worker's daughter) with two dozen cupcakes.
satin ice fondant fondant buttercream unicorn unicorn cake gravity defying cake gravity defying unicorn cupcakes
3