I am honoured to be a part of the second year of Steam Cakes and a home thanks to Carla Rodrigues of Pepper Posh http://cakesdecor.com/PepperPosh and Joao Pimentel for all their hard work compiling this year's amazing album.
My sculpted bust is inspired by Abraham Lincoln . I find his chiseled features fascinating and an insight to this interesting man. I've used artistic licence in adding steampunk features to his tall top hat and a little on his jacket.
Sculpted all with Saracino modelling chocolate mixed with a little modelling paste. #Saracino lustre colours used to create a bronzed metallic look. Everything is hand modelled and made my own steampunk molds for hat detailing.
I included a pic of before and after colouring to show you the chocolate before lustre. (See above)
Please click on the steampunk link to see all the other incredible design
https://www.facebook.com/Steam-Cakes-Steampunk-Collaboration-1361349663971842/
Have a lovely weekend all!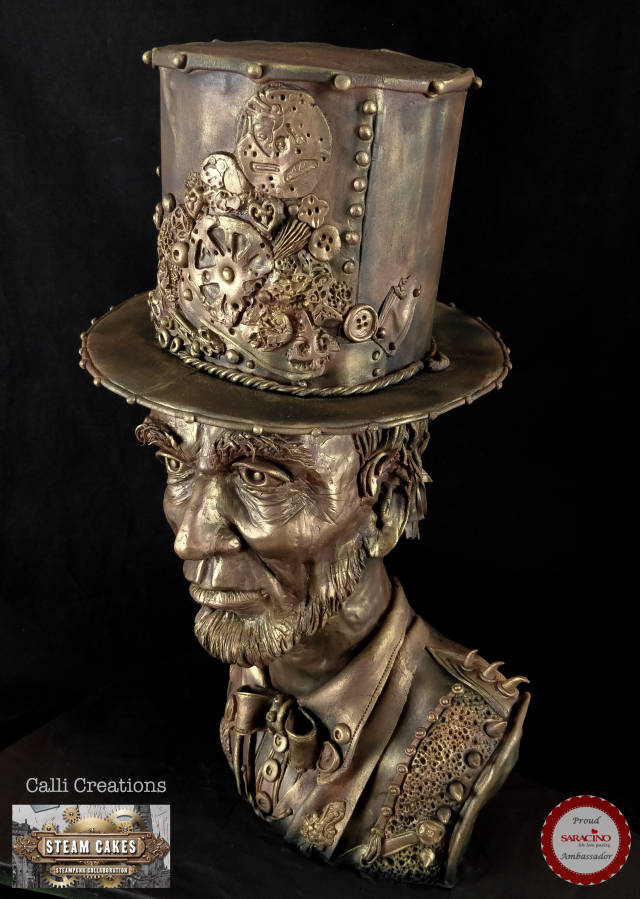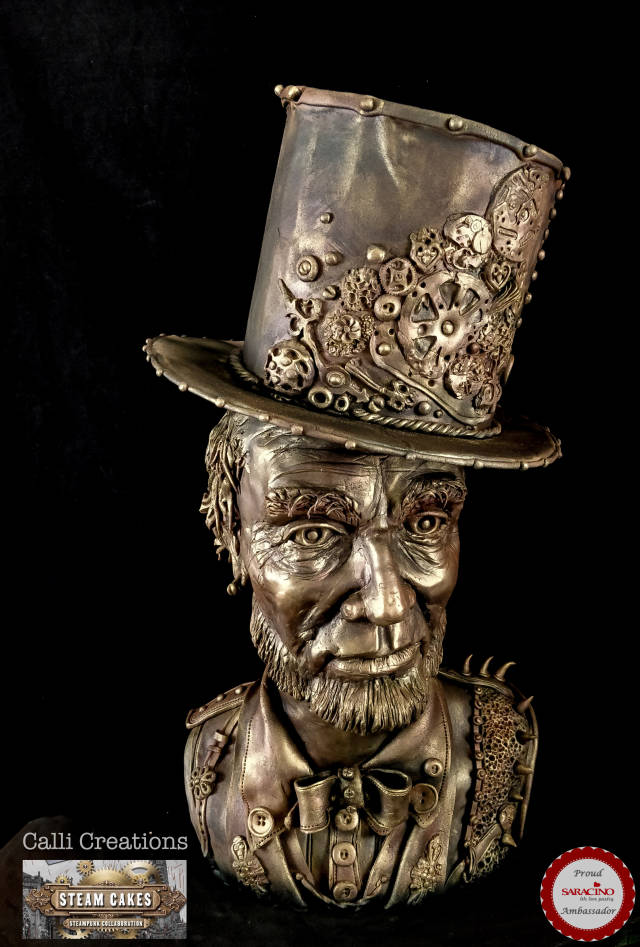 You must never limit your challenges, instead you must challenge your limits