Much fun had making my grandsons 11th birthday cake. He loves the Avengers and Superheroes , hence Thanos, one of his favourites.
Two days do, excluding baking time.
Sculpted sponge cake, filled with strawberry jam and white chocolate buttercream frosting. Head is RKT and modelling of face done with Saracino chocolate Plastique . Rest of details is Saracino pasta top mixed with modelling chocolate. Used Saracino colours as well .
As you can see, the young man really loved his cake!! And I handpainted his T&shirt for him too, with a cartoon of Thanos.
Thanks for looking and Happy Mother's Day to all you mum's xx ❤️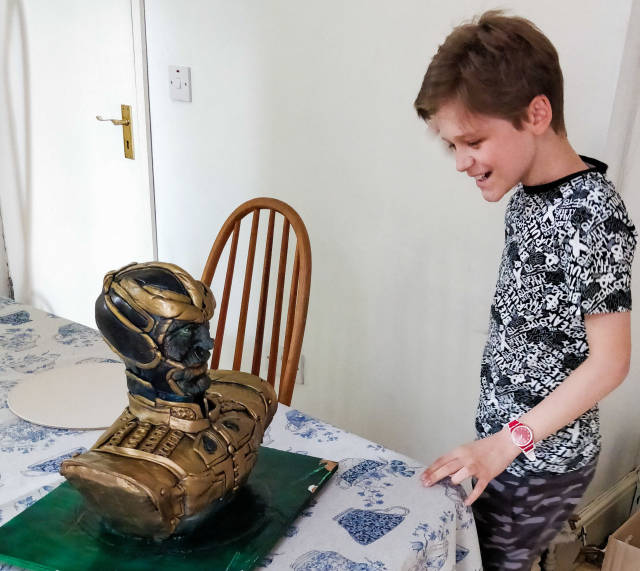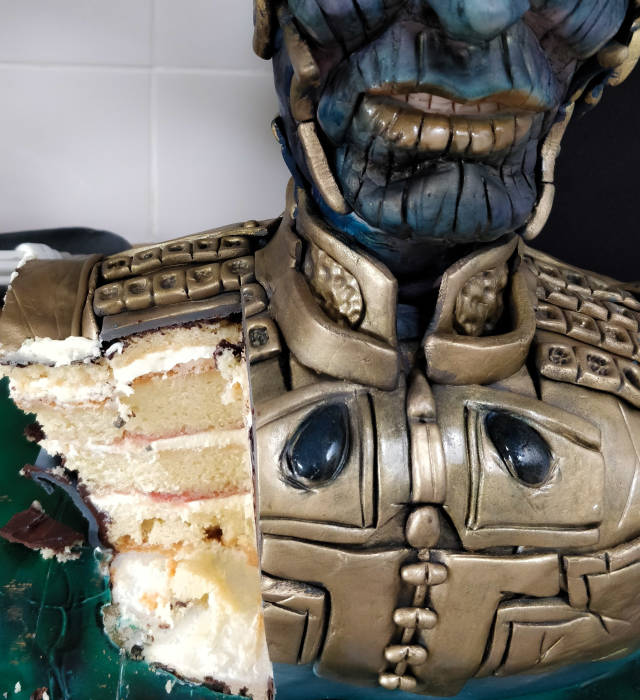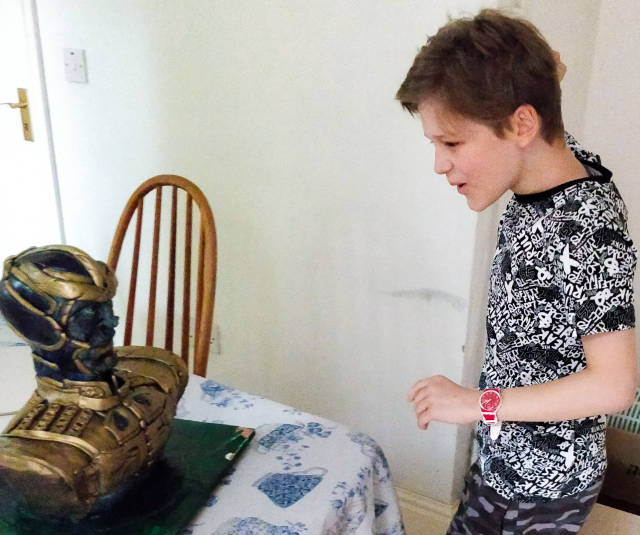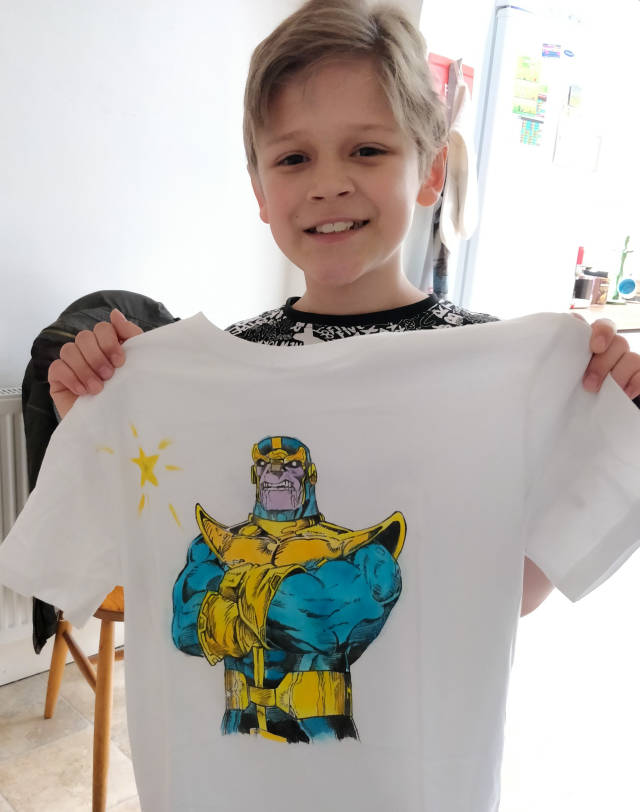 You must never limit your challenges, instead you must challenge your limits