Cake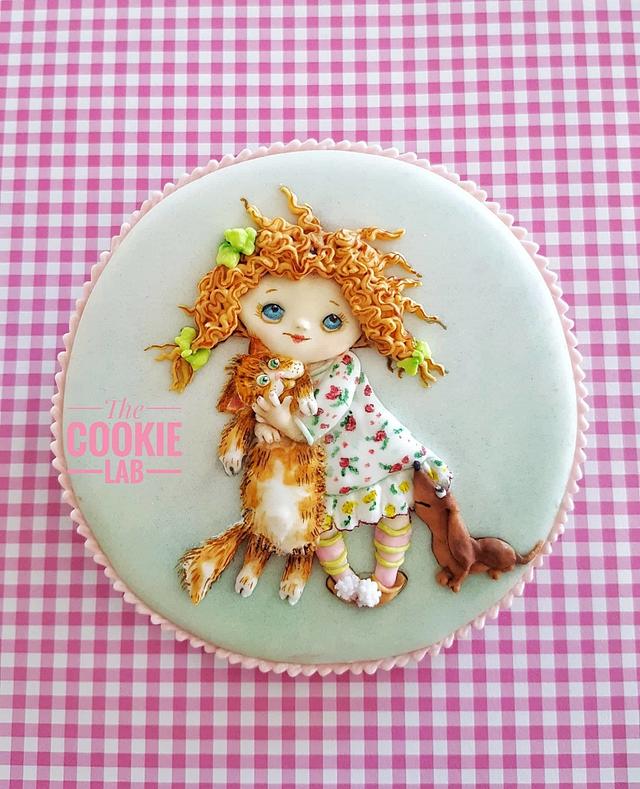 Please.... don't squeeze me that hard......
When a little girl loves her cat so much and hugs him unconditionally and her dog feel jealous.
…..ao ao ao ao hug me please…. the dog screams!!!!!
Inspired by Inga Smg this little girl and pets were done with coloured royal icing – Not painted, and lots of love.
Have a nice weekend Dear All!
lemon cookie dough royal icing magic colours inside petal dust piping bag with metal tip #brushes scribe tool couplers #girl #cookies #pets #cat #dog #girlcookies #royalicing #royalicingart #royalicingartist #sugarcookies #sugarart #sugarartist #martatorrescookies #martatorres #tridimensionalpiping
34