I'm so proud to be a part of the 2018 Cake Con International collaboration.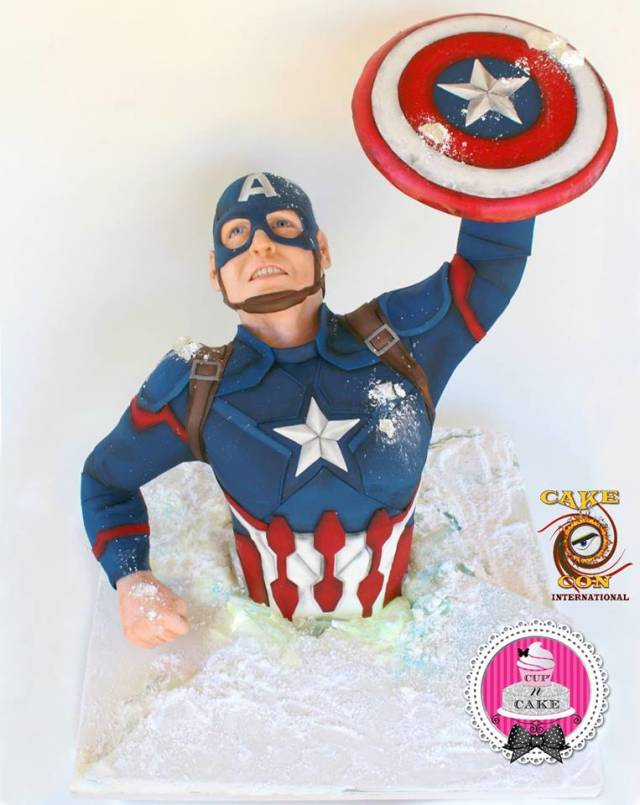 After 70 years frozen in ice, Captain America emerges a man born out of time. As being the first and only recipient of the super soldier serum, it proves successful once again by acting as a preservative and sustaining his body in below-freezing temperatures. Unbeknownst to Cap, it has been nearly a century and his main purpose (ending World War II) has been served. Now he faces a greater challenge, adapting. To a new world with unfamiliar faces, new heroes, and of course new, and very dangerous foes.
This cake is about 2 ft tall, it's hand carved cake with chocolate ganache covered in fondant, I used rice krispie treats for the arms, head and shoulders and modelling chocolate for the face. The shield is hand carved and painted with food coloring with fondant accents.