Cake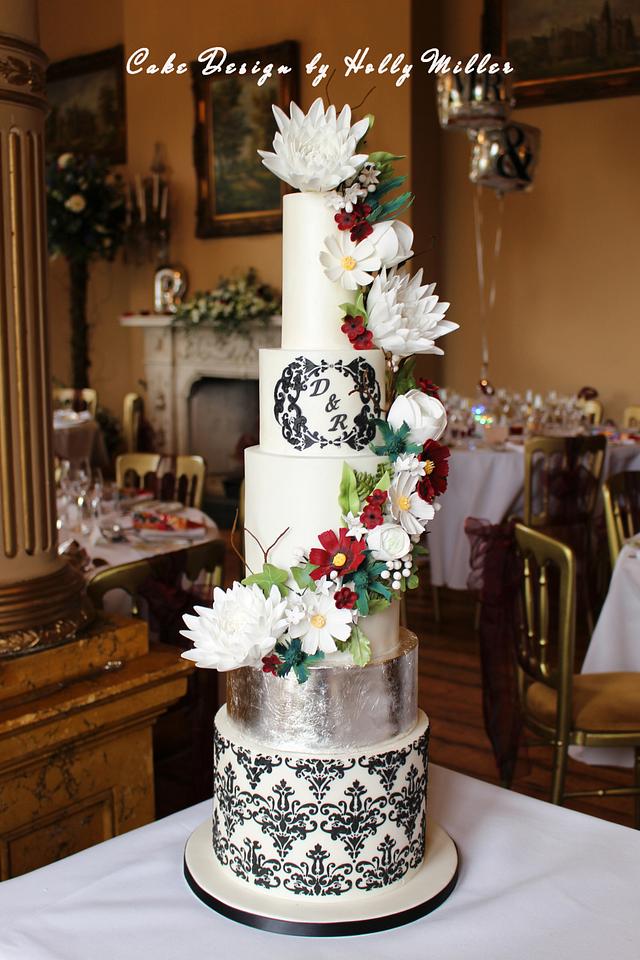 Damask, flowers and silver leaf!
I delivered this cake on Friday for a civil partnership of two very good friends. I had pretty much free reign on the decor, so thoroughly enjoyed going all out. It was a bit risky as most of the techniques I hadn't used before. Such as the silver leaf and royal icing stencilling. Also, pretty much all of the flowers I had never made before. Luckily the stress and hard work paid off and I think it turned out pretty well in the end.
3 of the tiers were sponge cakes, including a fun rainbow base tier, lemon sponge and a double barrel mud cake. The two top tiers were dummies.
double barrel cake tiered cake royal icing stenciling dahlia cosmos eryngium lemon cake mudcake gay pride gay wedding damask wedding wedding cake sugar flowers silver leaf mr and mr love cake rainbow cake weddingideas civil partnership somerset #cakedesigner #go bold ranunculus
7