Cake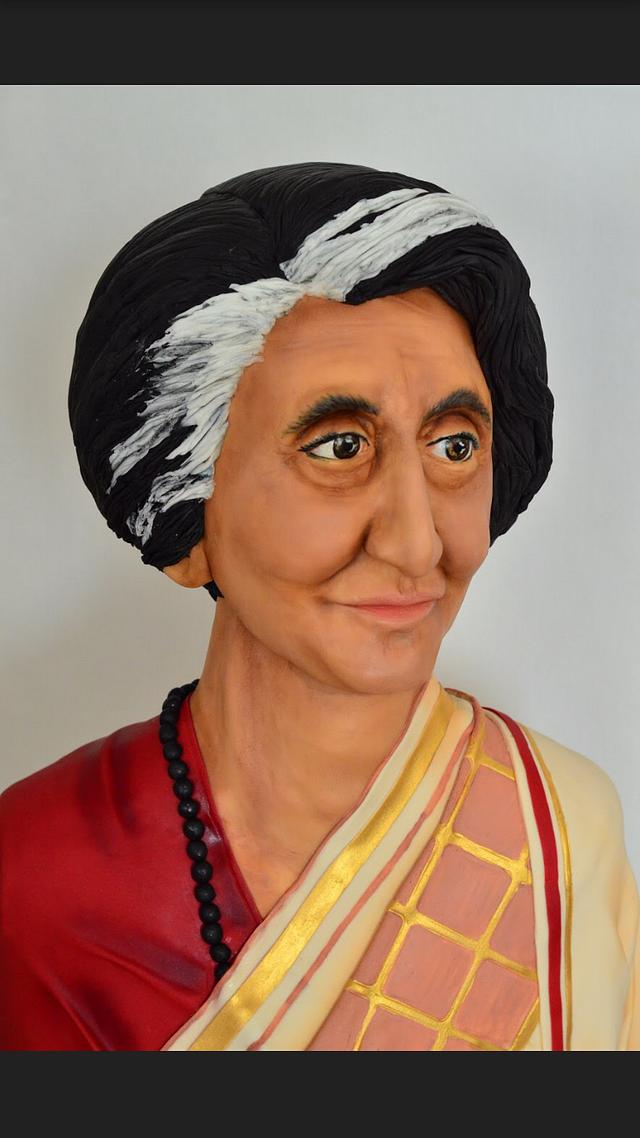 Indra Gandhi- (Collab)
https://www.facebook.com/Women-who-changed-the-world-920528398108955/?ref=your_pages. 👈🏼
Indira Gandhi by Pınar Aran
Popularly known as the Iron Lady of India, Indira Gandhi earned a formidable reputation across the globe as a 'statesman'.
Her sheer sense of politics and exceptional skills catapulted her position in the Indian politics, so much so that she went on to become the first woman elected to head a democratic country. Till date, she is the only woman to hold the office. Born in a politically influential dynasty and growing in an intense political atmosphere, Indira Gandhi had learned the trick of the trade quite early in life. She possessed an authoritarian streak and became the central figure of the Indian National Congress party, post her father's death. She was known for her political ruthlessness and extraordinary centralization of power. It was during her premiership that India became the regional power in South Asia with considerable political, economic, and military clout. She also presided over a state of emergency and made considerable changes to the Indian Constitution. Gandhi initialized the Operation Blue Star, which gave her a critical reputation and eventually scripted her assassination.
She was honored with the highest award in Bangladesh—the Bangladesh Swadhinata Sammanona (Bangladesh Freedom Honour)—posthumously in 2011. The Palestinian leader Yaseer Arafat with whom she had friendly relations, cried bitterly at her funeral. Indira Gandhi's last rites were attended by top Bollywood stars Raj Kapoor, Sunil Dutt and Amitabh Bachchan.
sugarpaste ediblepaint 3d cake sculpted cake indian cake sugarpaste sculpted 3d human modelling collaboration cake collaboration
14