Cake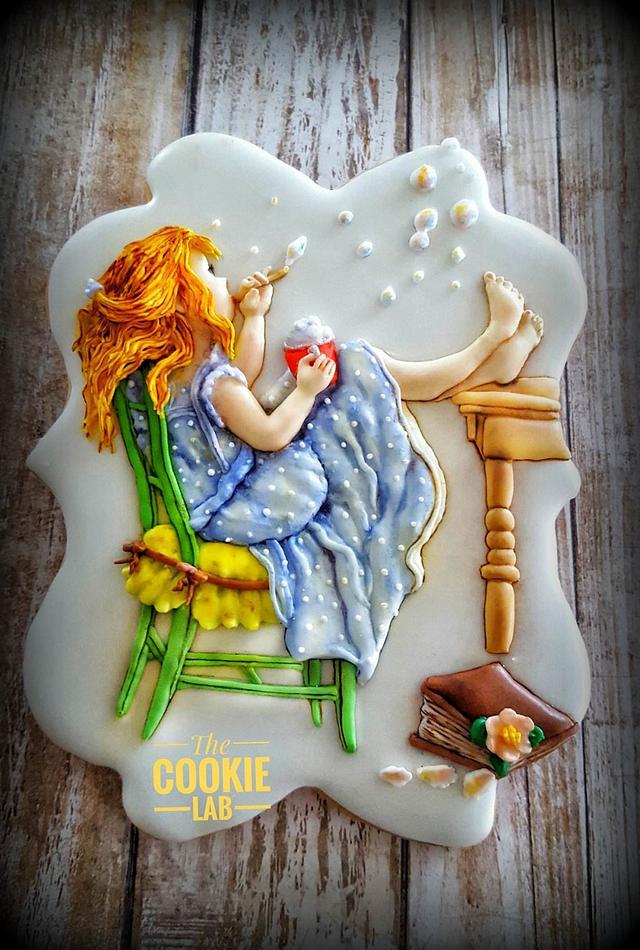 Happy Spring..... It finally arrived!
After 4 weeks of intense rain (need over here), finally we got a lovely day to celebrate the beginning of Spring. I went back to my childhood and the bubbles are bringing a message. Happy Spring everyone!
Coloured royal icing decorated cookie – Not Painted, The dress is coloured royal icing applied differently (not piping bag). A certain "transparency" was given to remember light fabric and warm weather. Hoping you like it.
royal icing gel paste colours piping bag with metal tip scriber tool brush #spring #bubbles #cookies #royalicing #royalicingcookies #sugarcookies #sugardecoratedcookies #sugarart #sugarartist #martatorrescookies #thecookielab #biscotti #bolachas #biscoito #edibleart
43