Cake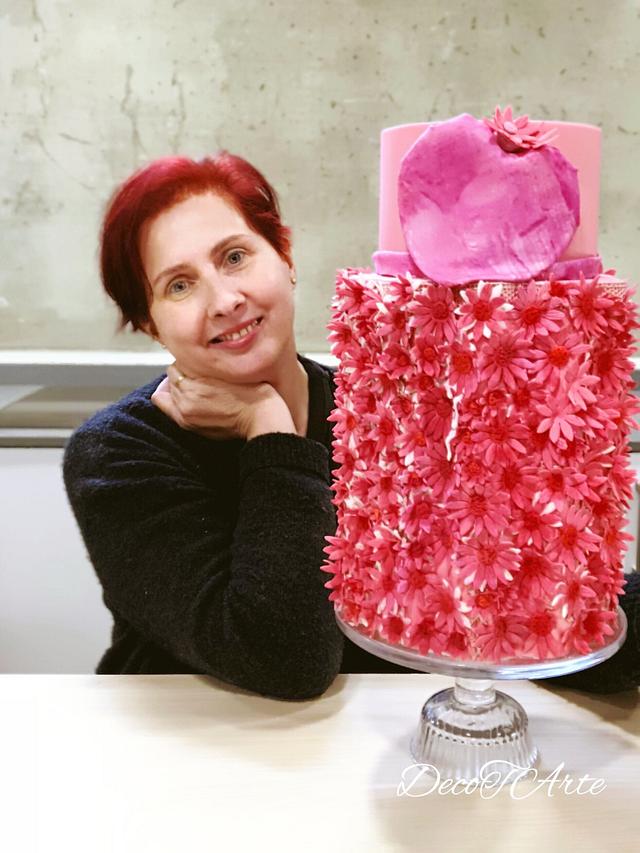 Pink spring
Presenting Pink spring, my piece for the CPC Collaboration for the 2018 International Womens Day.
I am the owner and creator of Decotarte, an online school for cake decoration techniques, in which we offer a variety of classes, including from guest teachers.
Here are the links to my facebook page, Instagram and the website:
https://www.facebook.com/DecoTArte/
https://www.instagram.com/decotarte/
https://decotarte.com
My inspiration for the collaboration is Agatha Ruiz de la Prada, a Spanish fashion designer, unique in her style. For me she represents the prototype of a successful woman, who has carved her career based on effort and her unmistakable creativity.
«My design is conceptual. If we eliminate everything superfluous we conclude that fashion must be comfortable: comfortable for the body and for the mind, comfortable for those who wear it and look at it, and comfortable to manufacture and destroy, "says Agatha Ruiz de la Prada.
I have chosen a dress from her spring-summer 2017 collection as inspiration. I hope you like it, thanks."
satin ice fondant saracino modelling paste fashion inspired cpc collaboration international artists collaboration
20