Cake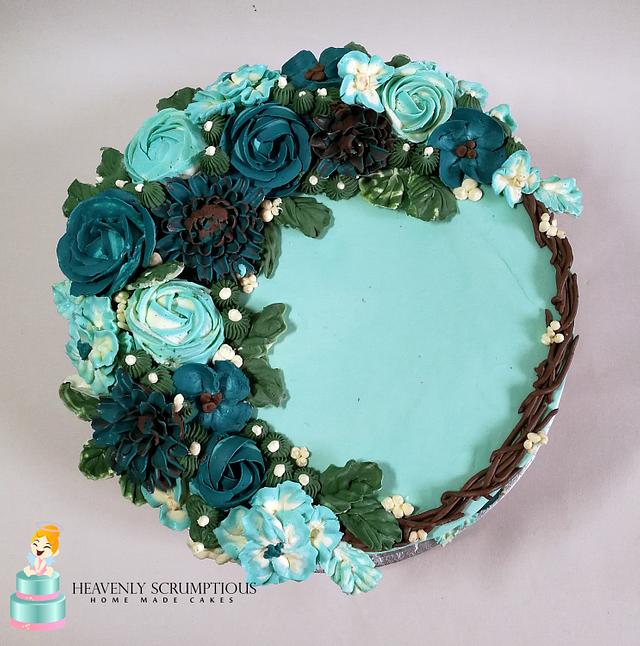 Buttercream Flower Cake !
This was my own birthday cake ( in November ) . Always when I have chance to do it cake for my self, I cant try something new. It was my first serious buttercream flowers. I tried new receipt with condensate milk. I was very happy about the results.
Inside like you see is Polish cocoa sponge ( no oil, no butter) , 3 home made jam – mango, Polish wild blueberry and raspberry , also 3 same taste mousses on double cream. Honestly it was extremely delicious . Feel free to ask me about receipt , I will share.
34