Cake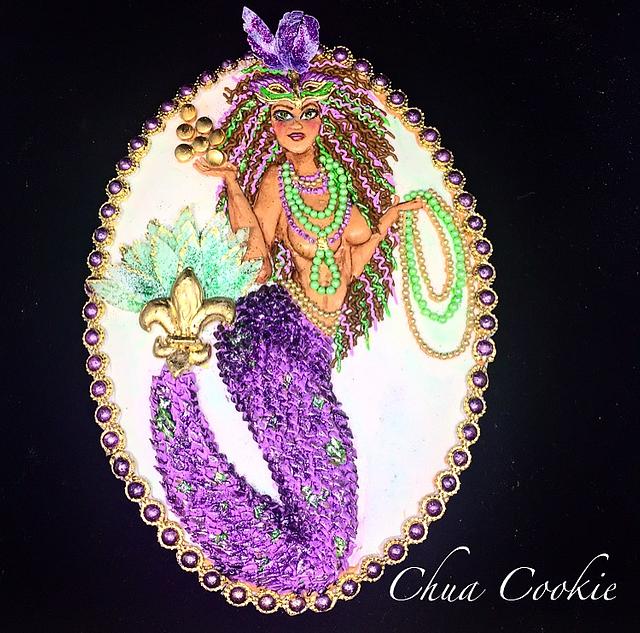 Mardi Gras Carnival Cakers Collaboration2018
Opening ceremony Mardi Gras International Sugar Art Collaboration! Representing 19 countries and 38 Sugar Artists!
To see the entire collaboration, please visit the Facebook page:
https://www.facebook.com/Carnival Cakers/
Honored to be participating for the first time in an international sugar artist collaboration! My cookie is based on a mermaid, a costume always present in the Mardi Gras parades. I made her ethnic to represent the diverse culture of New Orleans.
satin ice fondant rainbow dust rainbow dust mettalic paint luster dust wilton gel colors icing images wafer paper small leaf tip for the fin paintbrush jewel mold mardi gras carnival collaboration carnival chua cookie mermaid cookie
16