Cake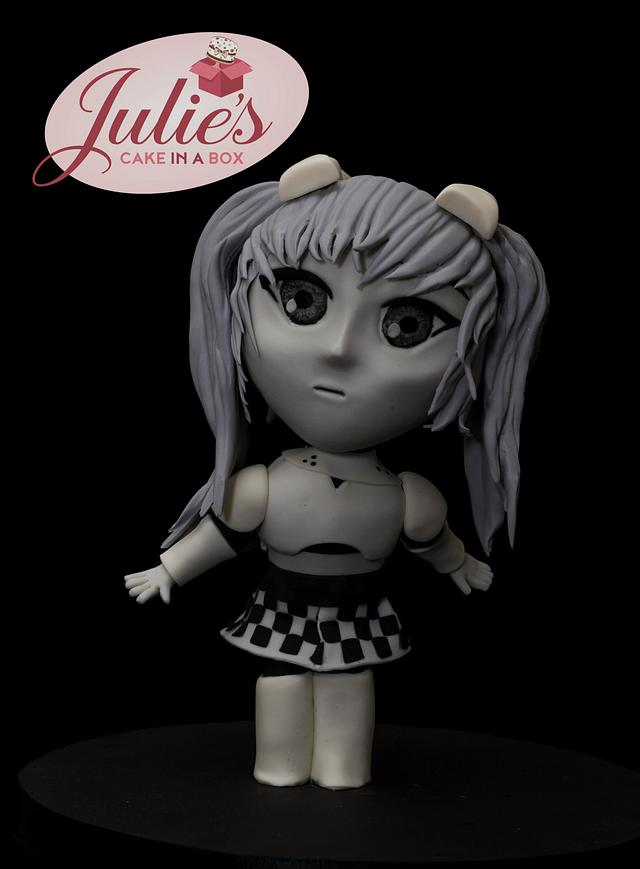 Around the World in Sugar - Miss Monochrome
This is my contribution to the Around the World in Sugar '50 Cakes of Grey' collaboration.
We were challenged to use only shades of grey, white and black monochrome shades to create our pieces.
I chose to create 'Miss Monochrome' as she seemed to fit the theme perfectly.
She is made using Saracino Modelling paste over a wire armature frame, and glazed with edible glaze.
I hope you like her.
To see more of the amazing creations in this collaboration, please visit:
https://www.facebook.com/aroundtheworldinsugar/
saracino modelling paste dinkydoodle shell and shine glaze armature wire
6