Cake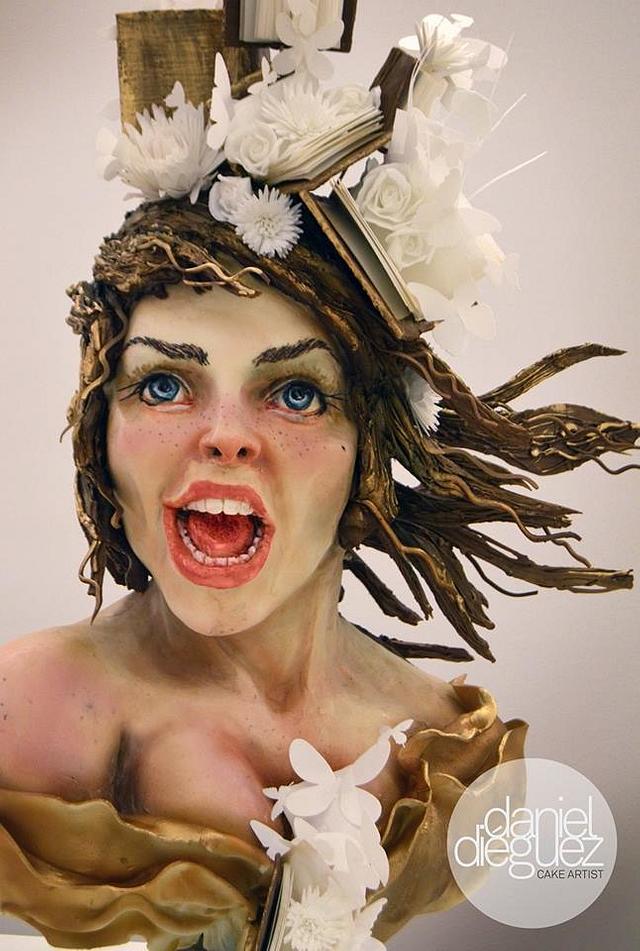 Allegory of Culture
This is my quick version (15 h including baking and creams preparation). of an Allegory of Culture.
I was awarded last year at Galician City of Culture for innovation in the arts & design field for my work, this year they invited me to do a cake for the new awards ceremony.
I made this chocolate cake with soft Callebaut milk chocolate whipped ganache and orange filling. Covered with dark Callebaut chocolate 2/1 ganache. Decorated with Saracino modelling chocolate for the skin and the dress. Tempered chocolate and wafer paper for the books and flowers. Tempered chocolate and ganache for the hair. Handpainted and airbrushed with Magic Colours.
This cake was served after the award giving, it weighted around 30 kg and worthed more than 300 cocktail cake servings. The kids enjoyed the chocolate books and hairs. I hope you like it.
37