Cake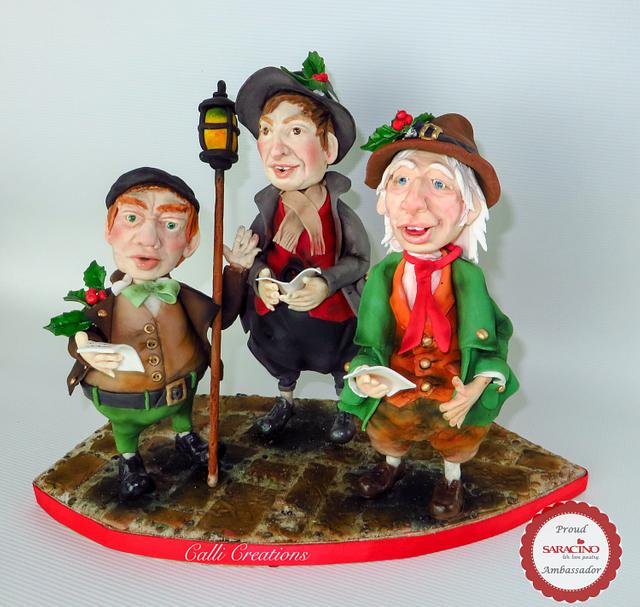 Carol Singers - Saracino Christmas Tree
Small modelling is not something I do a lot of, but I have to say I really enjoyed making these rather motley trio of Carol singers. All Saracino modelling paste and Saracino modelling chocolate. 10" high.
I was honoured to be a part of the gorgeous Saracino Christmas Tree at Cakes International last weekend. The beautful pieces from a lot of the Saracino Ambassadors are so gorgeous, I felt very privileged to be among them.
I'm looking forwards to playing more with cake topper modelling.
saracino saracino modelling paste saracino modelling chocolate saracino colour dusts rkt dresden tool innovative sugarworks sugar shapers saracino cakes international 2017 cakes international exhibition cake exhibition display cake #christmas christmas modelling cake toppers toppers modelling christmas topper xmas carol singers christmas singers christmas carol singers calli calli creations calli creation christmas tree collaboration
70