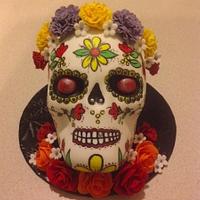 Kelly Stevens
posted
about 4 years ago
Floyd the cannibal pumpkin
Advertisement
Advertisement
Floyd the cannibal pumpkin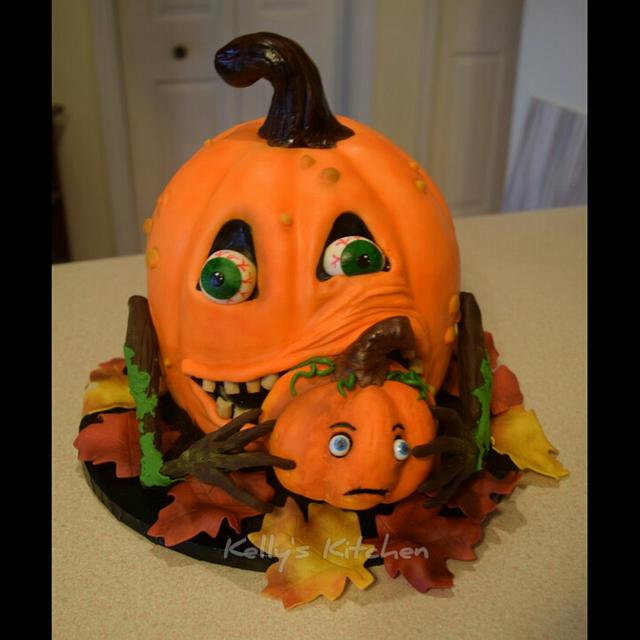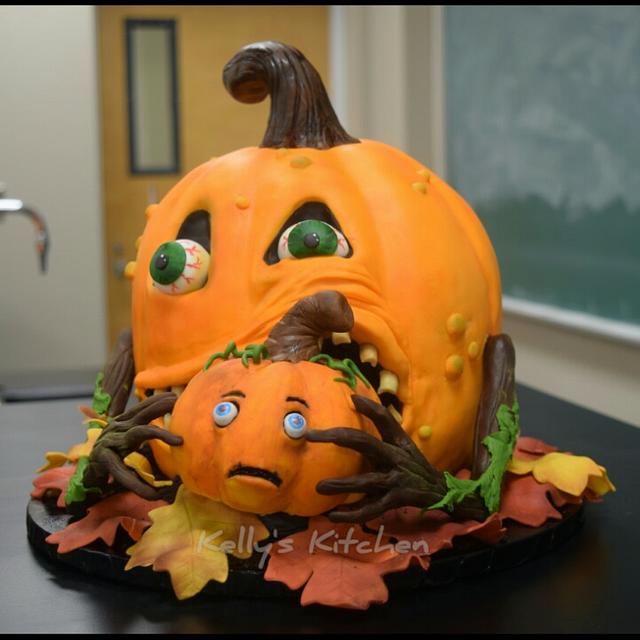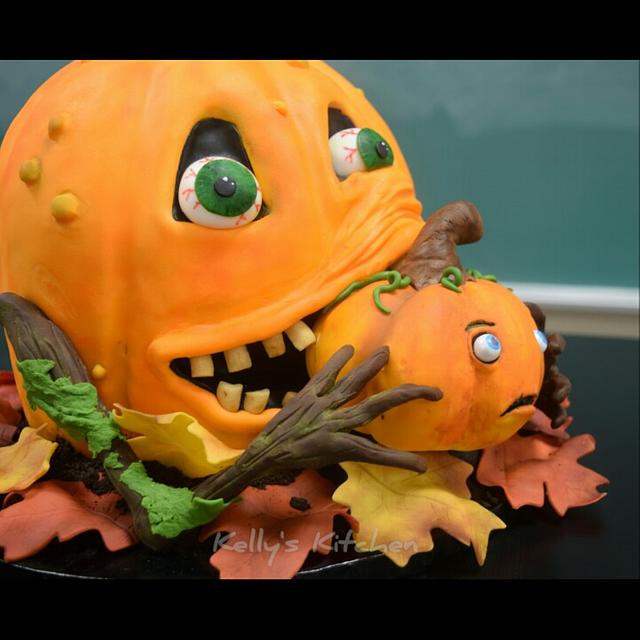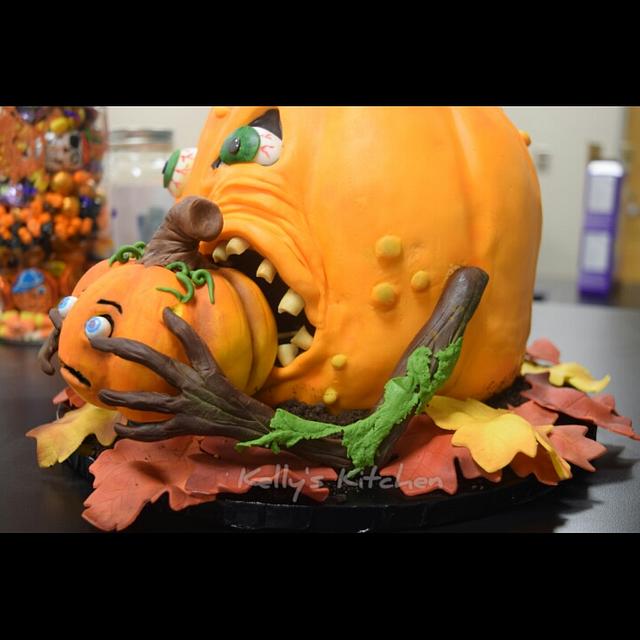 Advertisement
Advertisement
Meet Floyd. He's my cake creation for the chemistry club's Halloween party this year.
I've seen many jack 'o lanterns decorated this way and some cake versions so it's not an original idea but I tried to put my own twist on him. Floyd is midnight pumpkin layer cake and his victim is RKT covered in fondant. His teeth are peanuts, a trick I learned from watching Halloween Wars. His arms and their stems are modeling chocolate and the leaves are gumpaste. Crushed Oreo cookies were used for the dirt.
I'm not sure why I named him Floyd but after all the hours I put in to him he needed a name. Lol
Happy Halloween everyone!
Kelly's Kitchen