Enchanted Gardens is the name of my cake. I wanted it to have a whimsical and magical feeling like a bride does on her wedding day. The garden is hand painted with edible paints on a sugar sheet then adorned with texture made with gumpaste /fondant to create the entrance to a beautiful garden. The large butterflies are one of a kind designed and hand crafted by me. The large butterfly on the cake topper was designed to flap its wings with a small mechanical
part. You can watch video here : http://www.youtube.com/watch?v=qS4O9Kfrmfs
Each bead in the small butterflies are hand piped royal icing in a 3D dimension which is a technique I formulated to create texture. The variation of gumpaste flowers consist of fantasy peonies, roses, mums, hydrangeas, buds and leaves.
The designs on the tiers were hand piped royal icing over a design then beads were added to give it a delicate intricate look.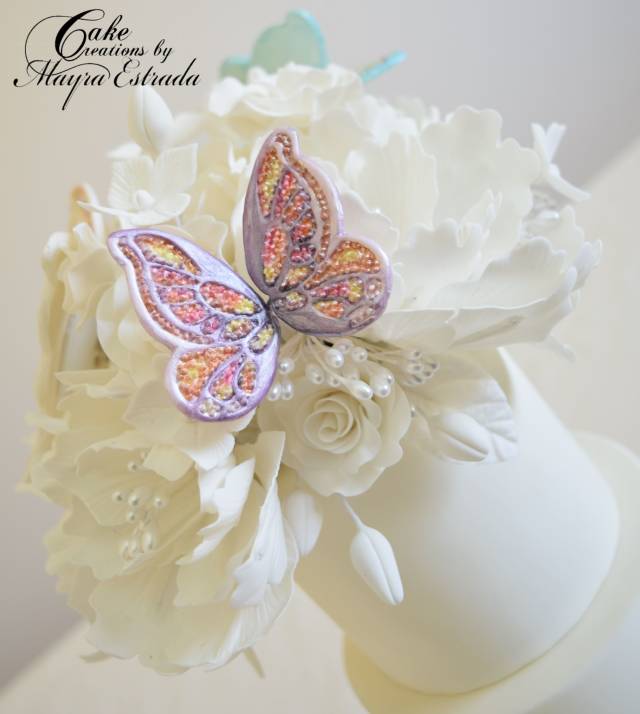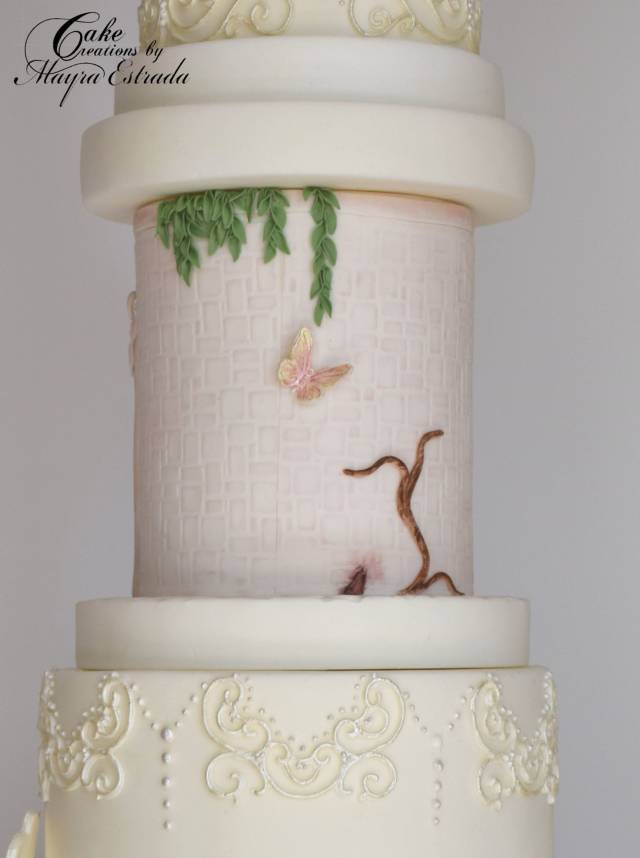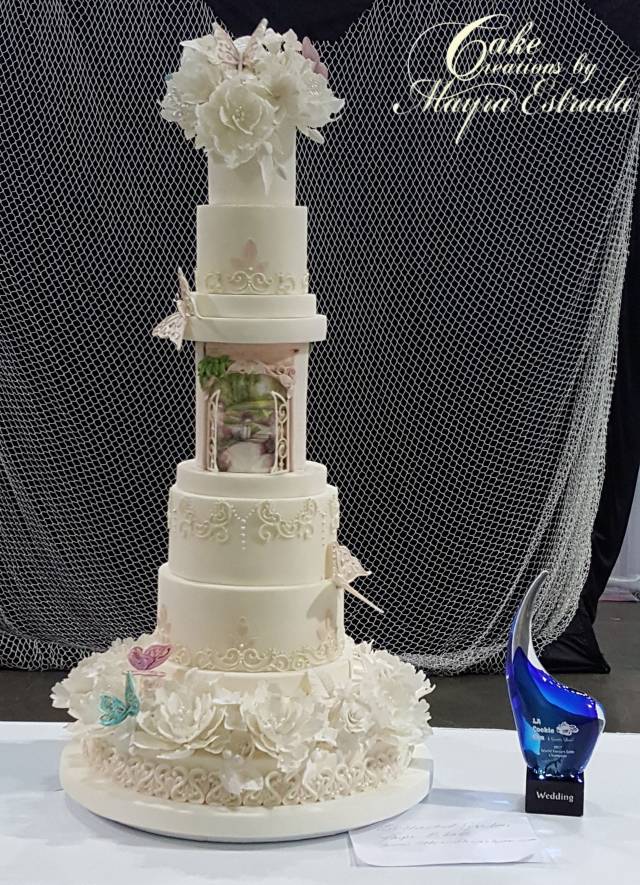 I truly enjoyed designing this cake which was entered in the wedding category for LA Cookie Con & Sweets Show 2017 and I was awarded 1st place.