Many thanks to Vicki du Plessis and Sarah Hadley-Rainsford for this super-fun collaboration. Please check out the amazingly awesome works of art in the group to get you in the mood for halloween! https://www.facebook.com/cakesthatgobumpinthenight/?fref=ts
My piece is based on the psychological horror film The Babadook, written and directed by Australian actress Jennifer Kent. This is the story of a recently widowed mother (Amelia Vanek) and her young son (Sam). Their lives take a dark turn after reading a pop-up book which, although illustrated in the style and character of a children's book, the fear within its pages proves to be anything but! Attempts by Amelia to destroy the book prove fruitless and the message within gets darker still…. as does the dark side of Amelia.
The meaning behind The Babadook is open to interpretation but you quickly get the gist that the nasty creature in the pop-up book is in reality Amelia's reluctance to face her demons, ie her husband Oskar's untimely death in a car accident. Only when she faces it does the monster within get brought under control.
On the hand painted cake board backdrop, the style of Amelia, Sam and the book script are as depicted in the pop-up but my version of Mister Babadook differs slightly. I chose to leave out the 'murderous and bloody incidents' in my sketches! I have made Mr Babadook out of chocolate mud cake and decorated him with fondant and modelling chocolate. I used edible powder colours and some vodka to colour him and paint the backdrop.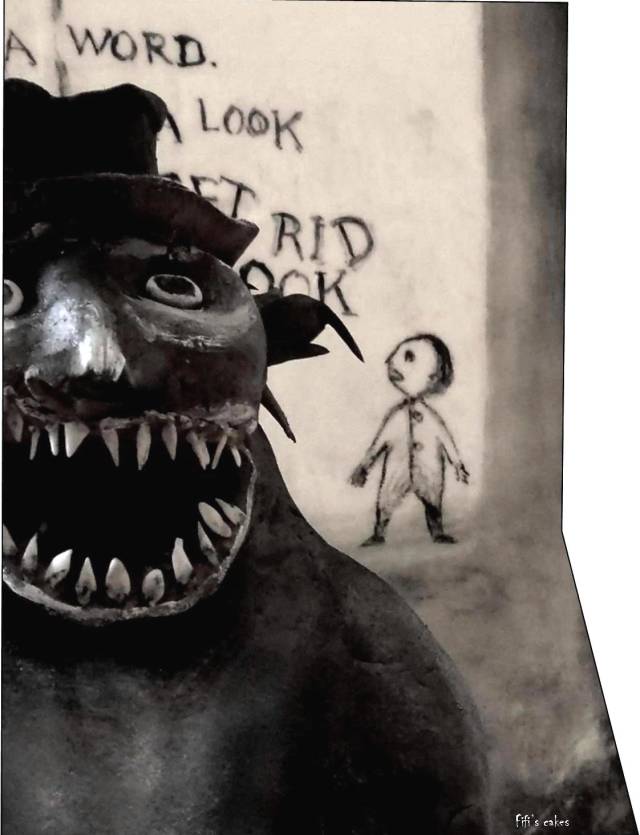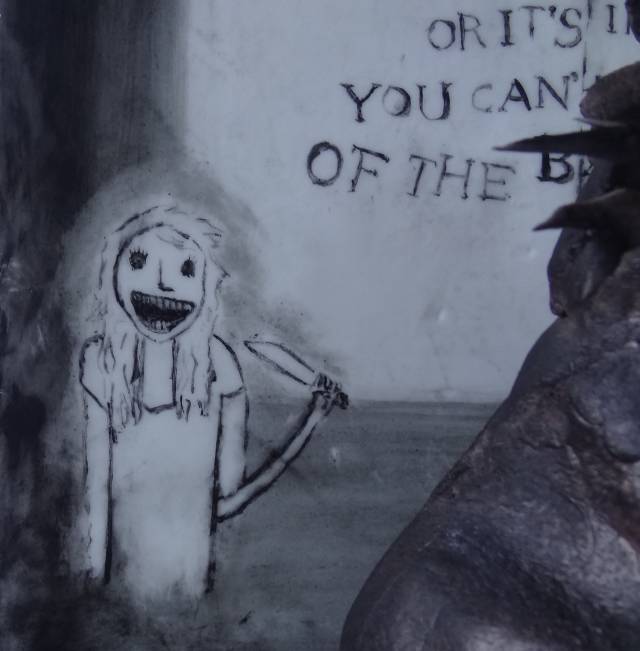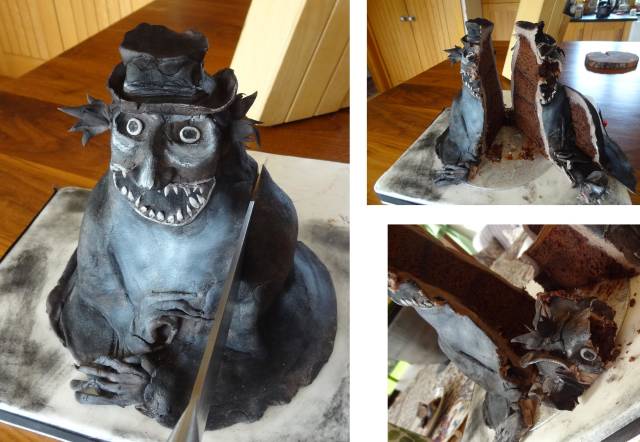 Thank you for looking!
Love to all and happy baking for Halloween!!
Fiona
x