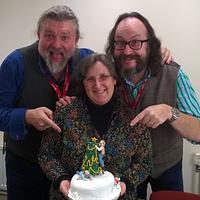 Karen's Kakery
posted
almost 6 years ago
Supersized Chocolate éclair
Advertisement
Advertisement
Supersized Chocolate éclair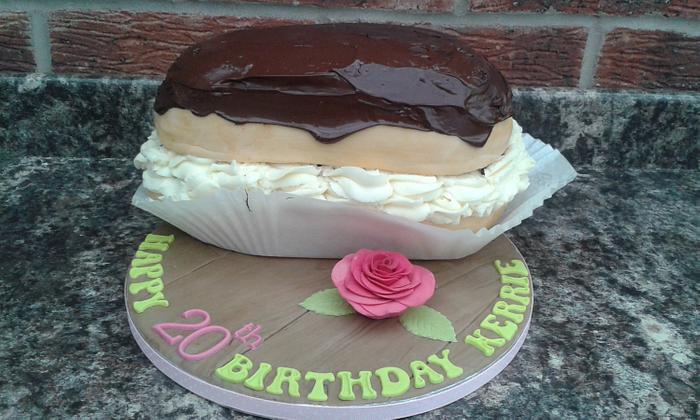 Advertisement
Advertisement
Cori's daughter Kerrie just LOVES chocolate éclairs and always asks her Mum to find the one with the most chocolate on top.
So Cori thought it would be great fun to supersize one as a Birthday cake for her.
The 'choux' pastry is vanilla sponge and inside there's a layer of chocolate sponge topped with chocolate cream. The top is melted dark chocolate and I've piped vanilla buttercream around the sides for the cream.
I think she's going be surprised.
HAPPY 20th BIRTHDAY KERRIE x
karen,Gwynedd