Hello
I had so much fun working on this project " sugar flower bouquet "
It took me over than 120 hrs of work with tinted sore hands and fingers but really enjoyed every second of it …. pushing my self to the max, trying new flowers and techniques with the minimal amount of professional cutters creating my own at home, tilting and shifting other shapes and using a kitchen knife trying to achieve the petals and leaves shapes. it was for a local competition with a jury members from Rolkem, pme, jem, cake flora and el_qaser inv …. the bouquet contains Dahlia, Scabious, Rose, Magnolia leaves, Rose leafs, Fern, Seeded eucalyptus, Black walnut, Monstera leafs, Virginia creeper's leafs and a butterfly.
This sugar bouquet was created with love, and won the 1st place in the sugar flower category … i hope you like it as much as i do.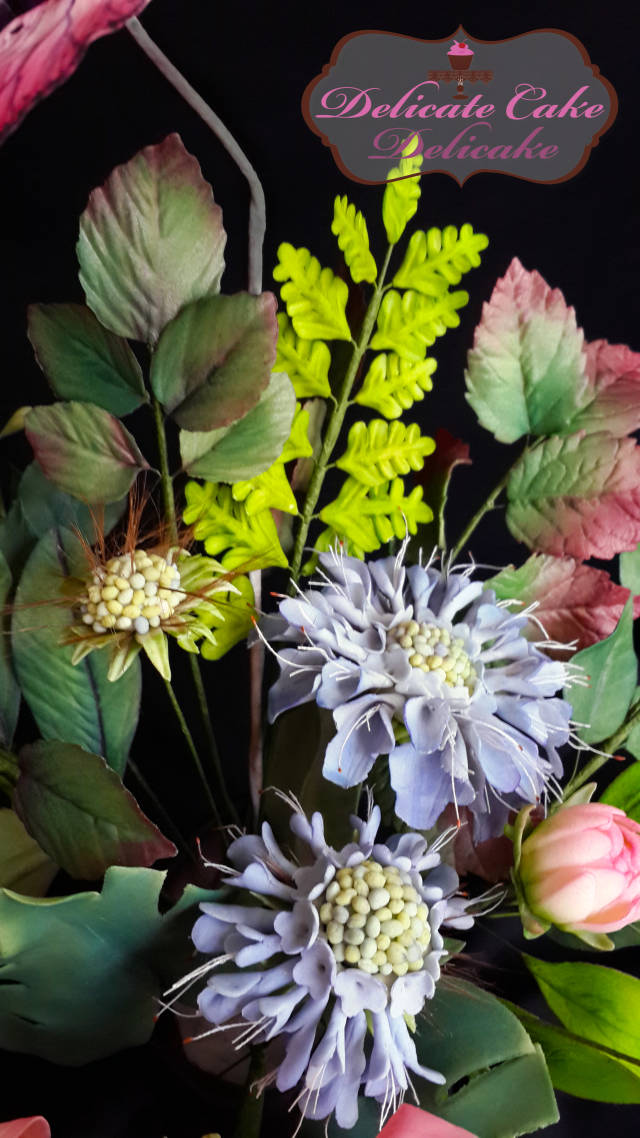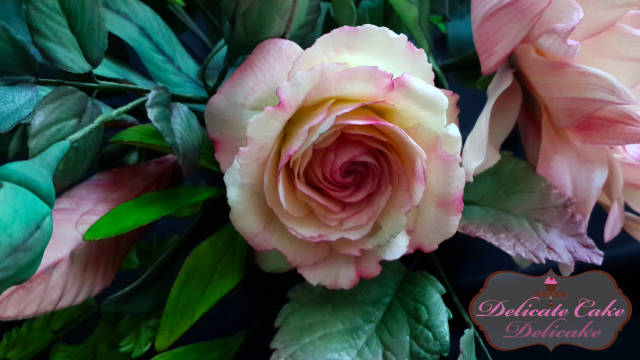 #delicate_cake
Follow me on:
Youtube Delicate cake By / Yomna Elazawy
Twitter @CakeDelicake
Facebook Delicate Cake – Delicake
Instagram delicate_cake_delicake
Pinterest delicate_cake