Turning 21 is pretty exciting and my granddaughter asked me to make, quite simply, without anything else on the board, a Michael Kors bag like her own one, but smaller and of course, out of chocolate cake! So, having taken a few snaps I set to work. Even the simplest handbags take longer than we think and this was no exception. The handles are supported by wires, safest option! I use a tip thanks to Elli Warren about dipping the wires in foodsafe wax before inserting into the cake. Everything hand modelled.
Shannon was over the moon and brought the real bag down for the 'photoshoot'!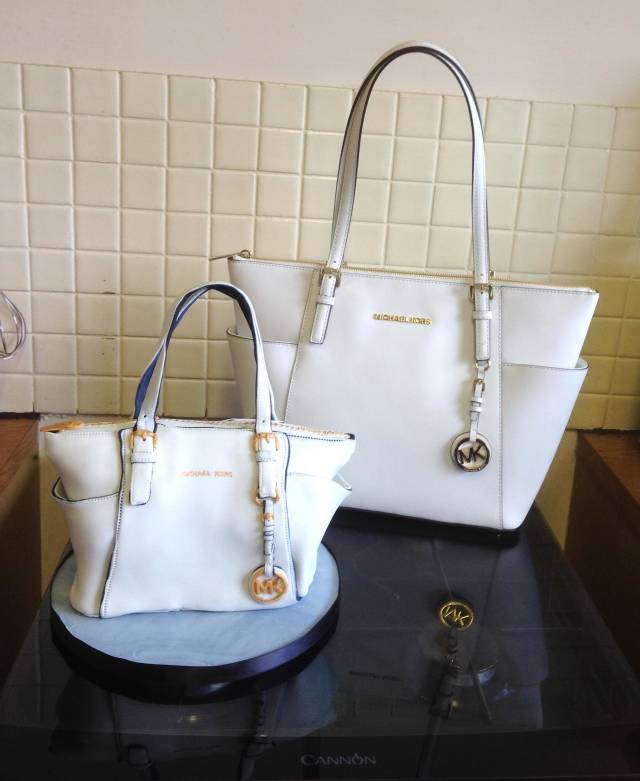 After that, she couldn't wait to get stuck in! Rod was very impressed with my bricklaying effect! This cake is stacked and carved from a 12" square sheet cake. (Chocolate Fudge Cake). I used buttercream and chocolate ganache for the layers and ganache for the outer cake before decorating the 'leather' with a mix of Fondant and home made modelling chocolate.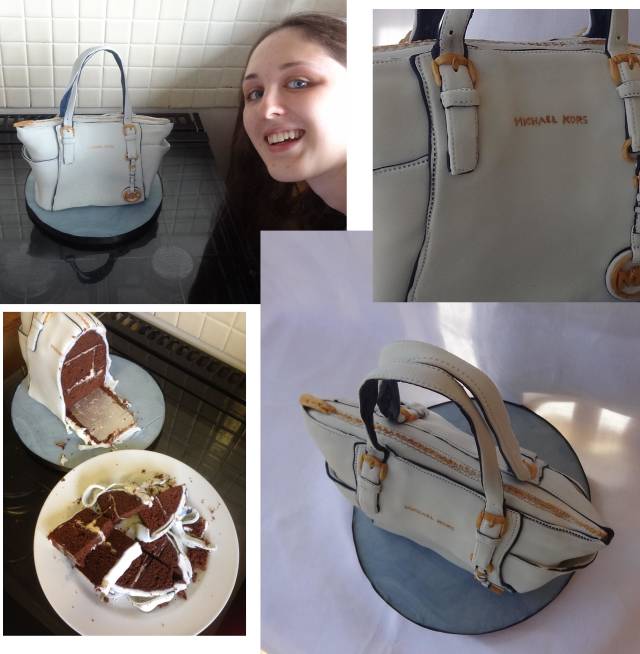 Thank you for looking! now onto my son's birthday cake … all go here!
Love to all
Fiona
xx