Leanne's Mum has an important birthday this weekend and she contacted me to ask if I could make a cake similar to the cake on the photo below but with an Orange Gerbera daisy on it.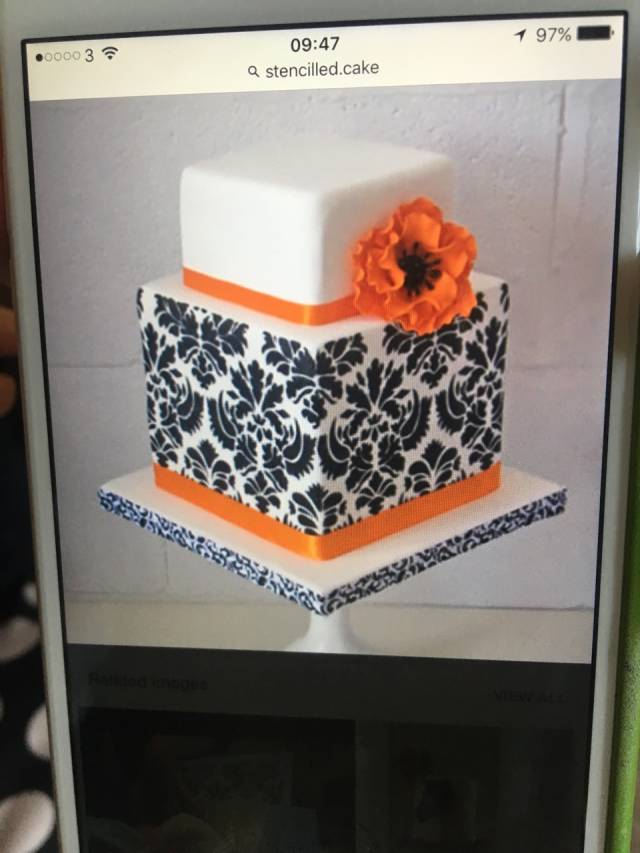 iI found the easiest way for me to make it was to roll our four squares of fondant, paint the jacquard pattern on through the stencil and then apply the squares to the sides of the cake like tiles. And that way I got a nice sharp cube.
The inside of the cake is split so the bottom cake is a rich fruit cake laced with rum and the top cake is a lemon madeira.
Leanne was really pleased with the cake, and I hope her Mum will love it too.
HAPPY 60th BIRTHDAY xx