I was so happy to do my cousin's birthday cake this year… we are very very close, like sisters we call ourselves!
Anyway as she also has spent most of her life in Africa and is a "Leo". She also loves the wild, so I decided to do a painting sketch for this cake for her. This lion cub's name is Pip… from "Lion Country" run on TV a few months ago. My cousin also loved the documentary and was over the moon with her cake, it meant a lot to me and her smile !!
I used Saracino Cover paste, cocoa butter, Colour dusts. Cake is rich moist dark chocolate torte cake filled with decadent Swiss chocolate buttercream gananche.
The South African Gerberers florals on top are Platinum Gum Paste.
My cousin insisted on saving the flowers and the lion sketch, so carefully cut around it and peeled it off (see pics). I have added a progress pic and cutting pics in album for you to see. She has now commissioned me to paint the same lion on canvas and I'm thrilled to bits!!
Below are a couple more pics. thank you so much for looking <3
https://www.facebook.com/callicreation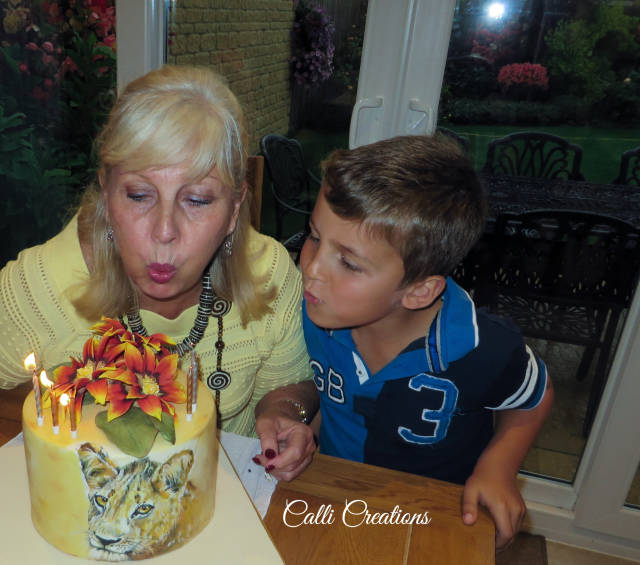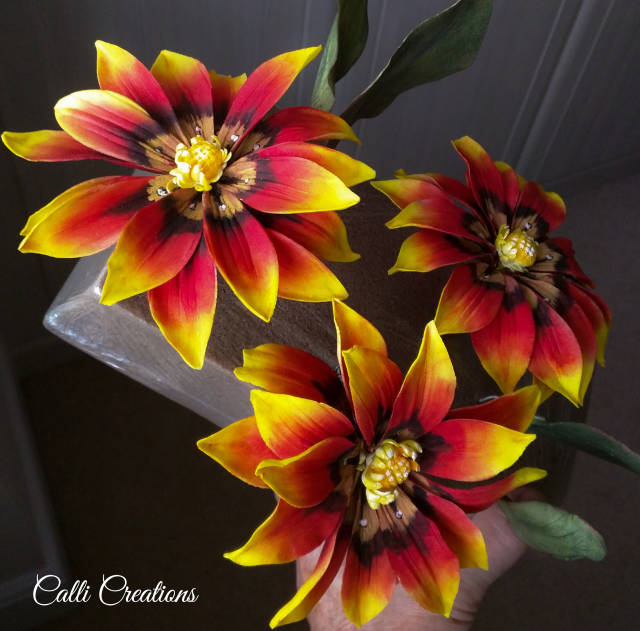 You must never limit your challenges, instead you must challenge your limits